Samsung and Google have teamed up to integrate KNOX technology into the next version of Android announced at the I/O developer conference.  The move comes from the duo with an aim to allow more security to enterprises and IT administrators such as a separate container to manage and secure business data.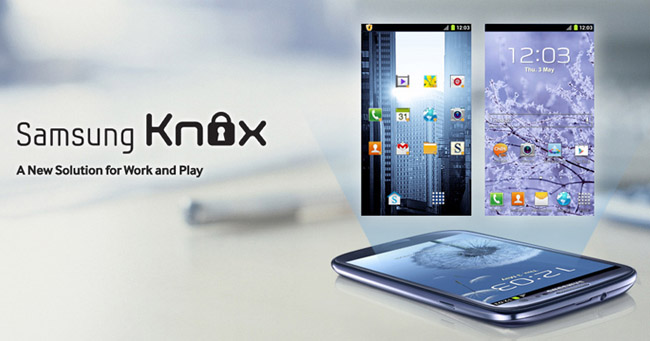 As a driving force of Android powered mobile devices, Samsung is in a unique position to meet the rapidly evolving mobile security and privacy needs of Android users. We are delighted with the opportunity to work with Google to help build Android's enterprise eco-system and establish Android device as the leading choice for businesses. This represents an amazing transformation in workforce mobility.

said Injong Rhee, Senior Vice President of KNOX Business Group at Samsung Electronics in a company statement.
The companies said  that the main aim is that the end user privacy and experiences are not compromised, so users can enjoy the same Android experience for work as they do for personal use.  Announced in February last year, Knox separates business and personal use of a mobile device.
Need for such enterprise softwares has emerged owing to increasing trends on Bring Your Own Device (BYOD) is popular in most of the companies. Knox incorporates Security Enhanced (SE) Android developed by NSA (National Security Agency) and integrity management services implemented in both hardware and the Android framework.