Samsung is reportedly working on a Virtual Reality(VR) headset that will be compatible to its Galaxy line of devices. The South Korean tech giant plans to release the headset later this year.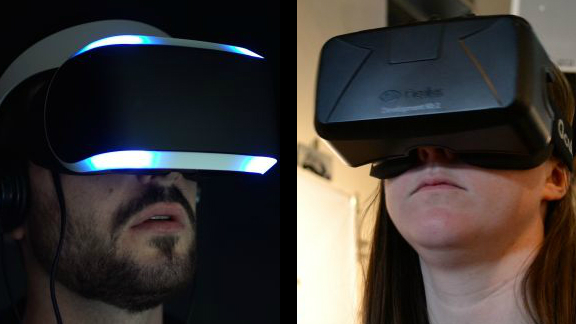 Virtual Reality gaming headset are present for a long time now however they are going mainstream now. They came into limelight earlier this year when Facebook acquired Oculus Rift, a virtual reality company for $2 billion. The report claims that Samsung has already provided prototypes to several top tier developers. These prototypes will be compatible and work exclusively with some of Samsung's latest flagship devices like the and. This eventually might lets users enjoy the virtual reality experience on Android mobile games.
Oculus Rift is built for PC gaming, while Sony's Project Morpheus is planning to make its VR headset a for the PlayStation 4 game console. According to the Samsung's headset will run on Tizen, the company's homegrown mobile operating system that powers accessories like the Gear line of smartwatches. Giving more insights, the report stated that Samsung's VR headset features a display "as good or better" than the 1080p OLED panel in Oculus' most recent hardware revision.
Details about the headsets like pricing and availability are scarce at the moment but the report does say that Samsung is keeping the price low compared to competing headsets.
Via:Engadget