BlackBerry's BBM Protected that was announced in February this year at the MWC, has come back in news. A demo video about the secure and reliable instant messaging service has surfaced online. BBM Protected is basically BBM for enterprise customers and offers secure and reliable real-time mobile messaging.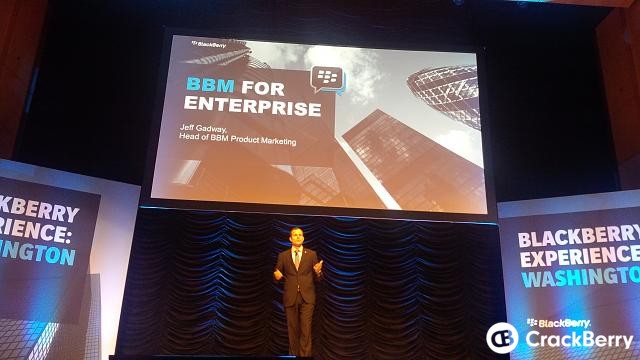 Available only to BlackBerry devices, BBM Protected will come with end-to-end encryption of messages meaning it uses symmetric encryption keys for BBM messages. Each message has its own random encryption key so if one message is hacked the other message will not be able to use the same key for other messages.  Users will be able to easily switch between BBM clients and when using BBM Protected the display will indicate a blue text and a small lock icon.
The eBBM suite will be run under a subscription based model and serve as one way BlackBerry plans to monetize BBM. There is no word yet on the cost, but BlackBerry noted that enterprise customers will pay a monthly subscription fee. Currently, the first version of BBM Protected will run on BB OS 6.0 and higher including BB 10.2. However, this will soon land on iOS and Android client later this year.
Check out the video below for more details about BBM Protected