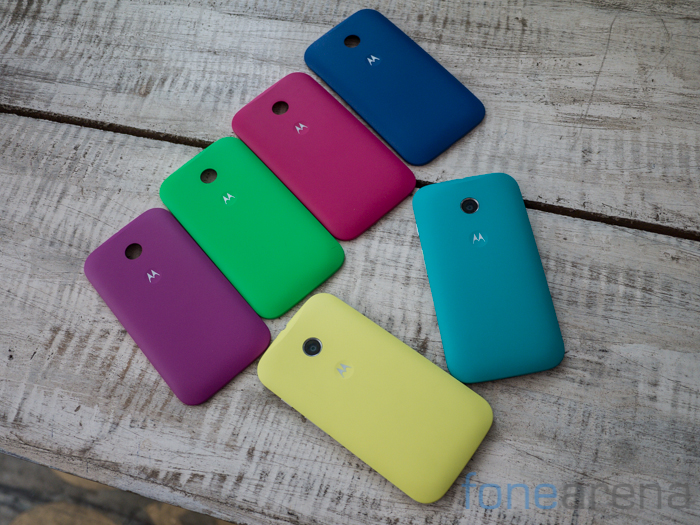 Motorola launched the Moto E, the company's most affordable smartphone in India earlier this month for Rs. 6,999. Today the Moto E back covers are on sale in India through Flipkart, priced at Rs. 899. Those who purchased Moto E on the launch day can get these covers at 50% discount. This could be redeemed between May 22nd and May 31, 2014 after the buyers get a confirmation mail regarding the offer.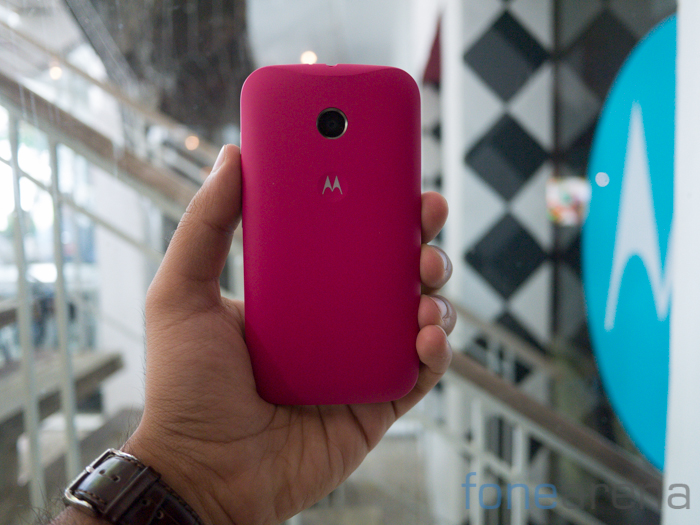 The Moto E back covers come in 9 color variants including, Chaulk, Raspberry, Lemon Lime, Violet, Turquoise, Spearmint, Cherry, Royal Blue and Licorice. Some of these rear shells are out of stock currently.  Flipkart had offered 70% discount on the Moto G back covers when it launched for Rs. 899. It is now available at Rs. 600.
Since these are suitable with both black and white variants, it would offer some interesting color combinations. Due to huge demand, Moto E is currently out of stock, but the stocks are expected next week.