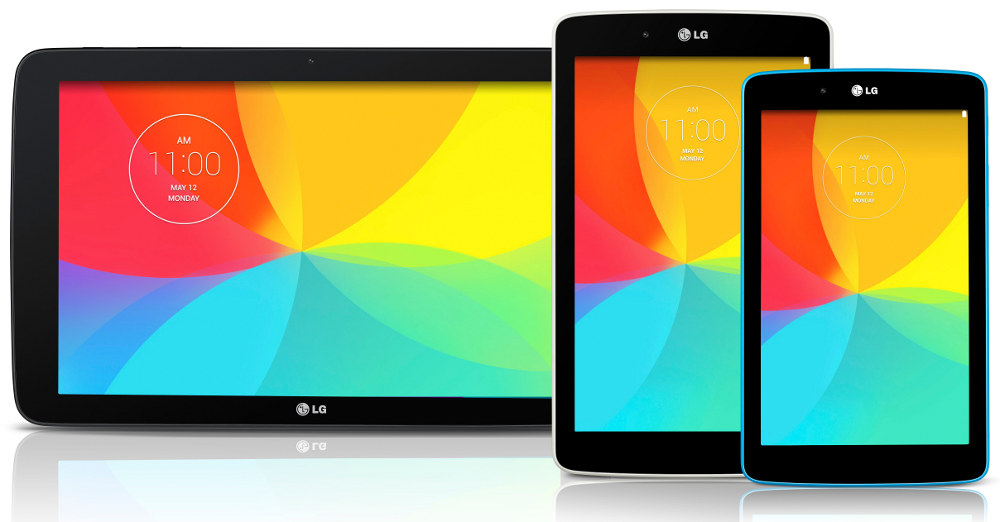 LG has just announced trio of tablets, G Pad 7.0, G Pad 8.0 and G Pad 10.1 in the G Pad series. The company unveiled the G Pad 8.3 back in September last year and its Google Play Edition in December. As you can see, these have new UX, expected to be introduced with the LG G3 later this month. These tablet also have Q Pair 2.0 to connect them with smartphones using Bluetooth to get notifications and Knock Code personalized lock screen.
These are targeted at people those who prefer portability without compromising on multimedia experience, said the company. LG has not released the complete specifications of these tablets, but it is clear about the screen size of these tablets from their name. These tablet also have a rear camera without flash and a front-facing camera. Here are the highlights.
G Pad 7.0 : Designed to be held in one hand, LG's smallest tablet is a on-the-go entertainment hub that delivers both portability and power.
G Pad 8.0 : With its 8-inch display, LG's mid-sized tablet offer san immersive multimedia experience and smooth multitasking.
G Pad 10.1 : With the largest display and battery, LG's 10.1-inch tablet provides endless hours of entertainment and fun.
LG would showcase these new G Pad devices at the MedPI 2014 IT/Tech trade show in Monaco from May 13th to 16th. More details of these tablets would be announced in coming weeks.