At the start of this month, Motorola's Moto X+1 appeared on MotoMaker website. The company however did not give any details about the phone and deleted the references on it. According to earlier rumors the Moto X+1 comes with 25 custom backplate options, including four leather options.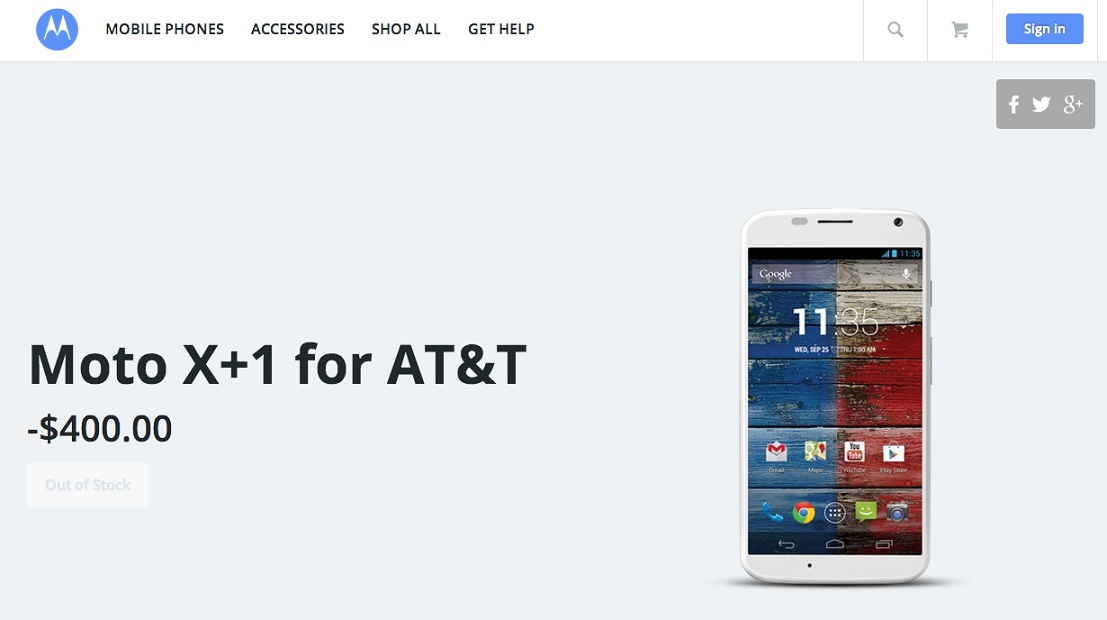 Now, the Moto X+1 has made another appearance on Motorola's official website. The link was taken down at the time of writing this article. But according to reports, the website listed the Moto X+1 for AT&T however it the image resembles to the existing Moto X. The Droid Life report also states that it has viewed cached pages for Sprint and Verizon models of the phone as well. Moving on, the report claims that it also spotted black, blue, grey, and red leather custom back options for the device.
No further information and details about the Moto X+1 launch are available as of now. But, this might be an indication that the phone which is a successor to the Moto X, is not far away and will probably launch any time now. Meanwhile, Motorola has scheduled an event in India on May 13, where it is expected to launch the rumoured entry level Android phone that is touted as Moto E .
Via: Droidlife