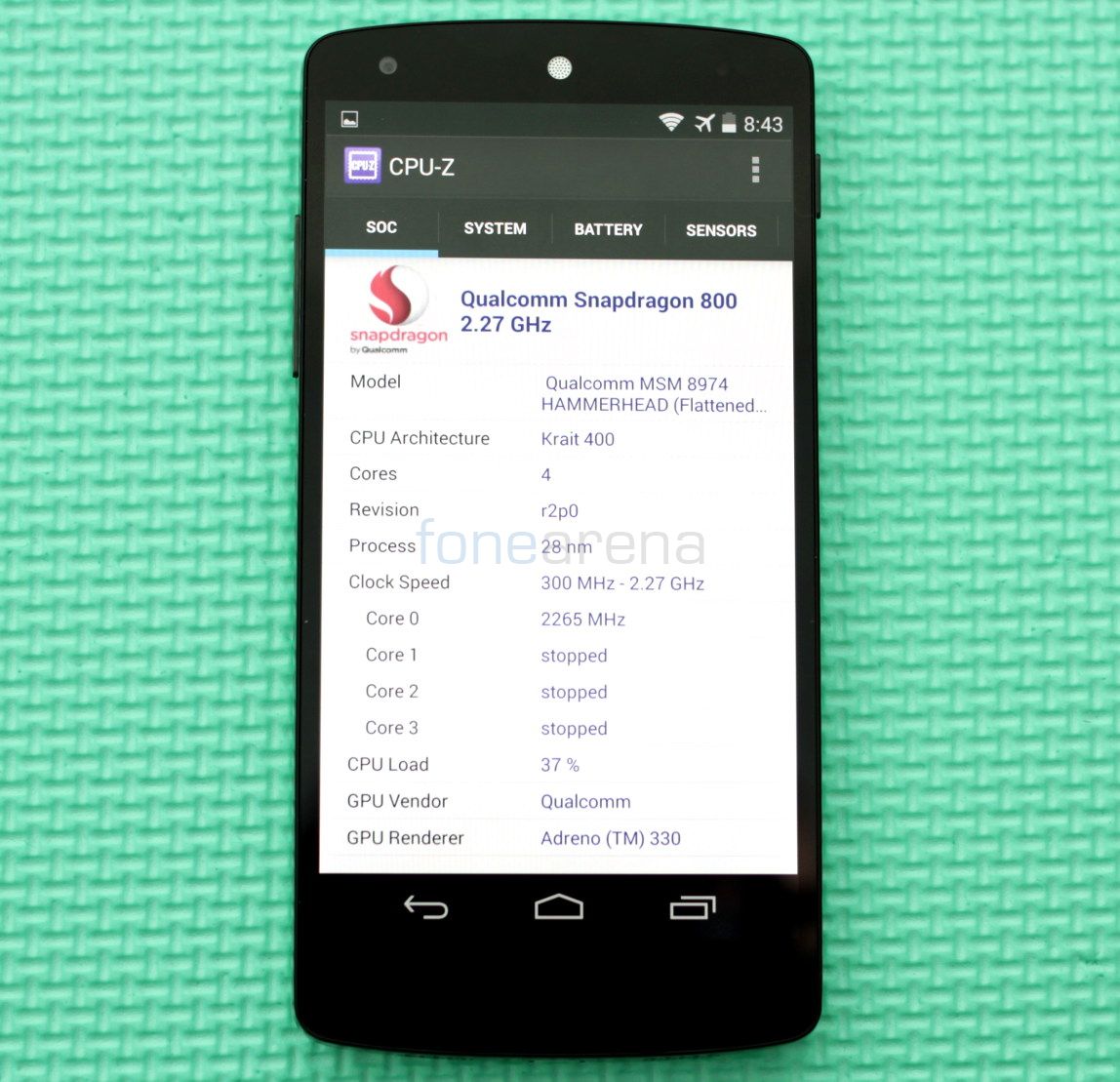 Last week AnTuTu released top 10 popular smartphones for global, US and Chinese markets, based on benchmarking and device information from Antutu Lab. Today it has released top 10 popular smartphone chart for India and 13 other countries that includes, Russia, Germany, Japan, Korea and more.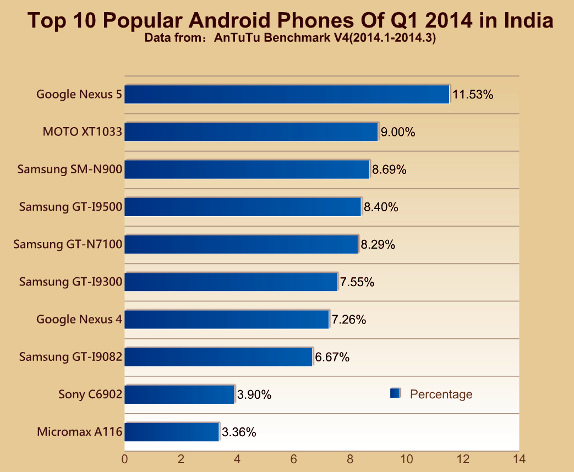 According to the chart the Nexus 5 is the popular smartphone in India with 11.53% and the Motorola Moto G Dual SIM (XT1033) is the second more popular smartphone with 9% share. It is followed by Samsung smartphones, the Galaxy Note 3, Galaxy S4, Galaxy Note 2 and the Galaxy S3. The Micromax A116 also appears in the list in the 10th spot, just above the Sony Xperia Z1 (C6902).
These results would be based on data using the AnTuTu benchmark app installed on these Android smartphones. According to the global chart, the Xiaomi Mi 3 is the popular smartphone, mainly since data from China is over 5.6 million, almost half of the global data received.