Apple is still fighting the legal court battle with Samsung, but that has not stopped the company from teasing its nemesis. On the occasion of Earth Day the maker of iPhone and iPad has released a print advertisement in one of the UK newspapers about its environmental strategies.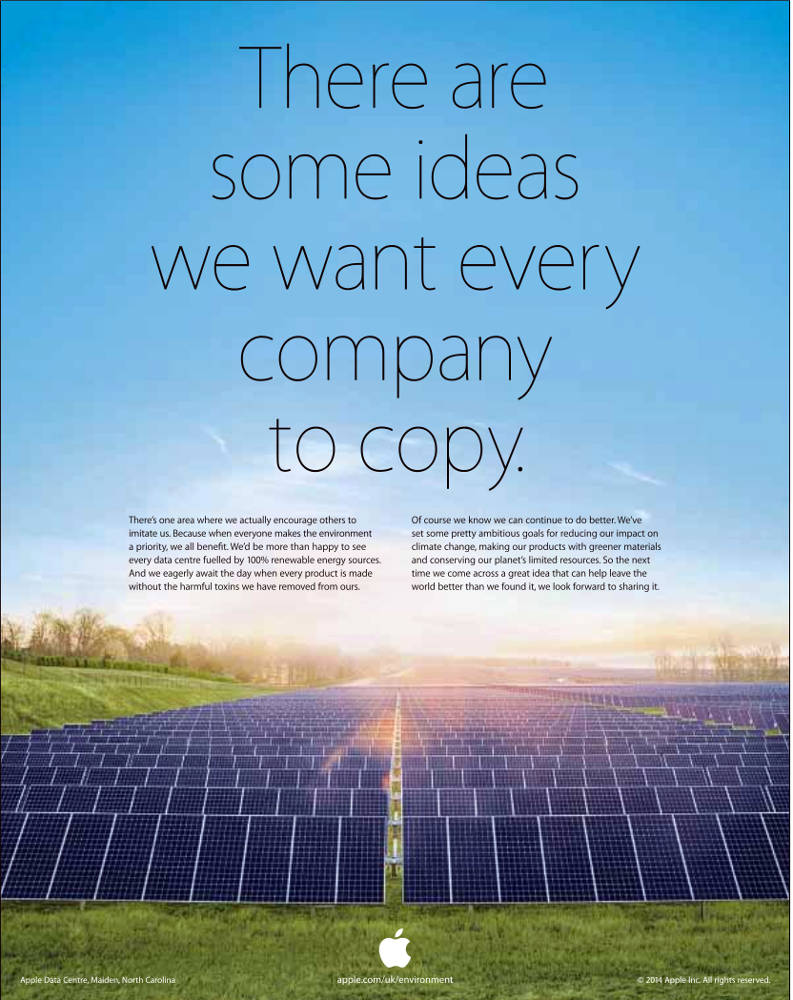 The company has launched a green-themed marketing campaign, also expanding its recycling programme to cover any Apple product or device. The ad reads "There are some ideas we want every company to copy" . The ad further taking a jab at Samsung touts "There's one area where we actually encourage others to imitate us. Because when everyone makes the environment a priority, we all benefits."
The ad was first spotted by David McClelland on Twitter. Apple unveiled a new environmental campaign that boasts of a video narrated by CEO Tim Cook. It has adorned Apple Store's with green leaves as part of its celebrations for the event. It also released a new video ad about Apple's efforts, narrated by Tim Cook.