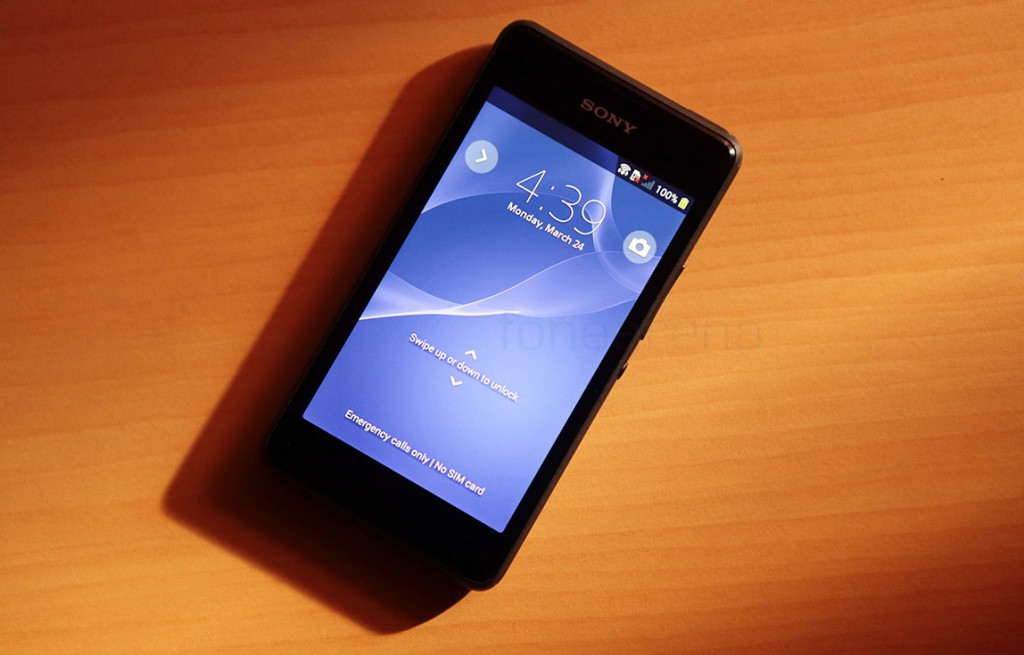 The Sony Xperia E1 Dual is the Japanese company's improvisation of its long time low end play. The Xperia Tipo Dual and the earlier Xperia E used to occupy this segment, and keeping up with the times, the E1 dual will now occupy the place of a low end smartphone from Sony. Armed with a dedicated Walkman button and audio enhancements with XLoud and ClearPhase, the E1 dual aims to satisfy the young hip smartphone buyer who listens to a lot of music. Something tells us this is familiar territory for the company. With a plastic body and design elements that Sony has only recently pushed forward, we give you a tour of the phone in photos.
Check out our Sony Xperia E1 Dual Unboxing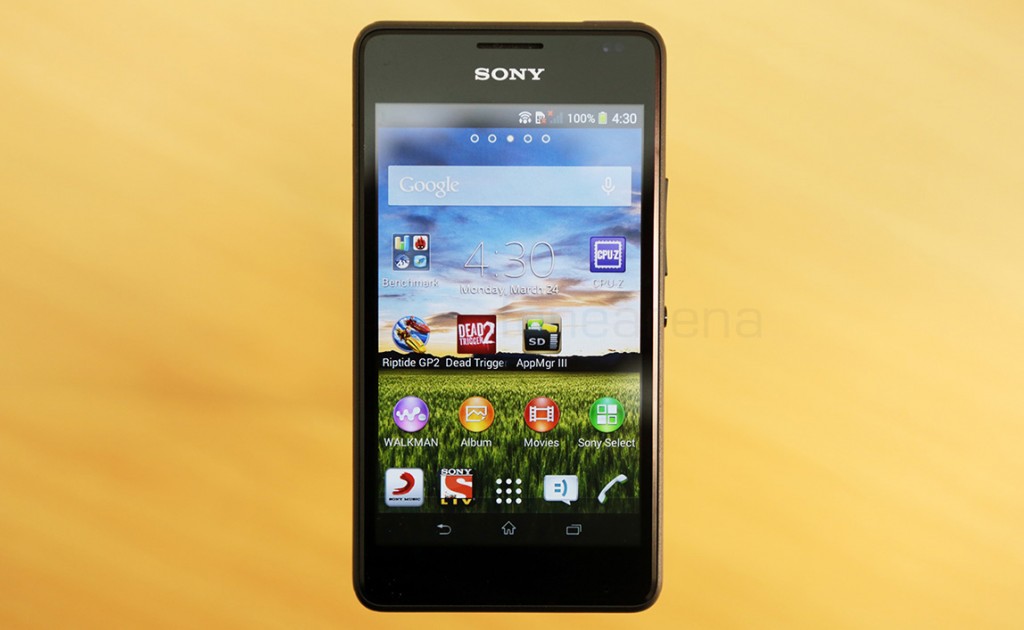 The front of the phone is fully covered by glass, underneath which we have the WVGA resolution LCD display.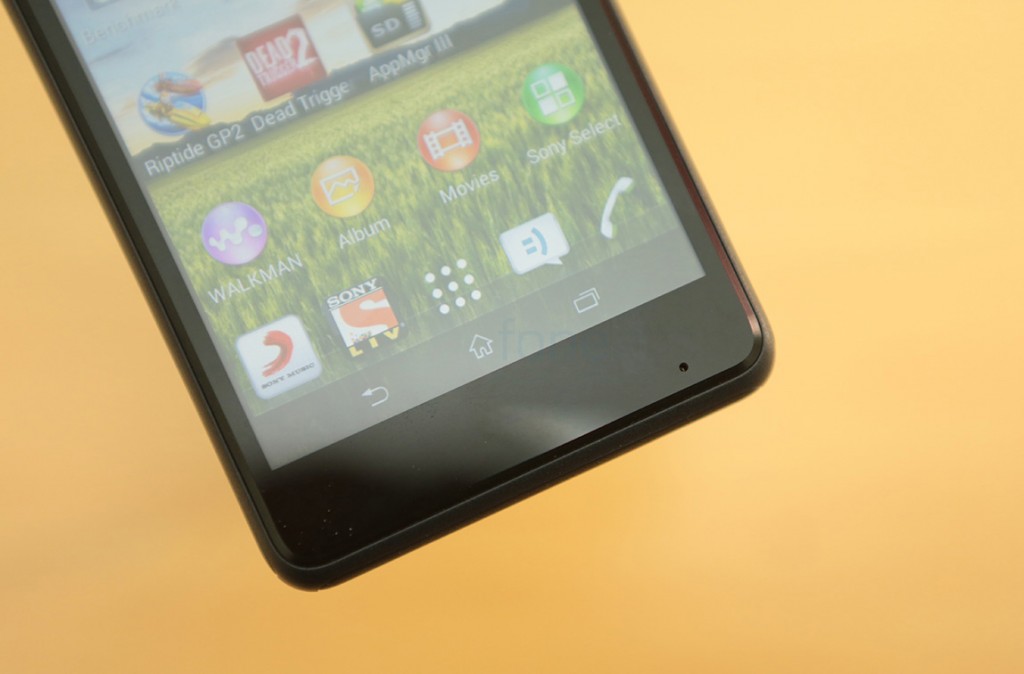 There is a small microphone just below the display, primarily used for voice calls.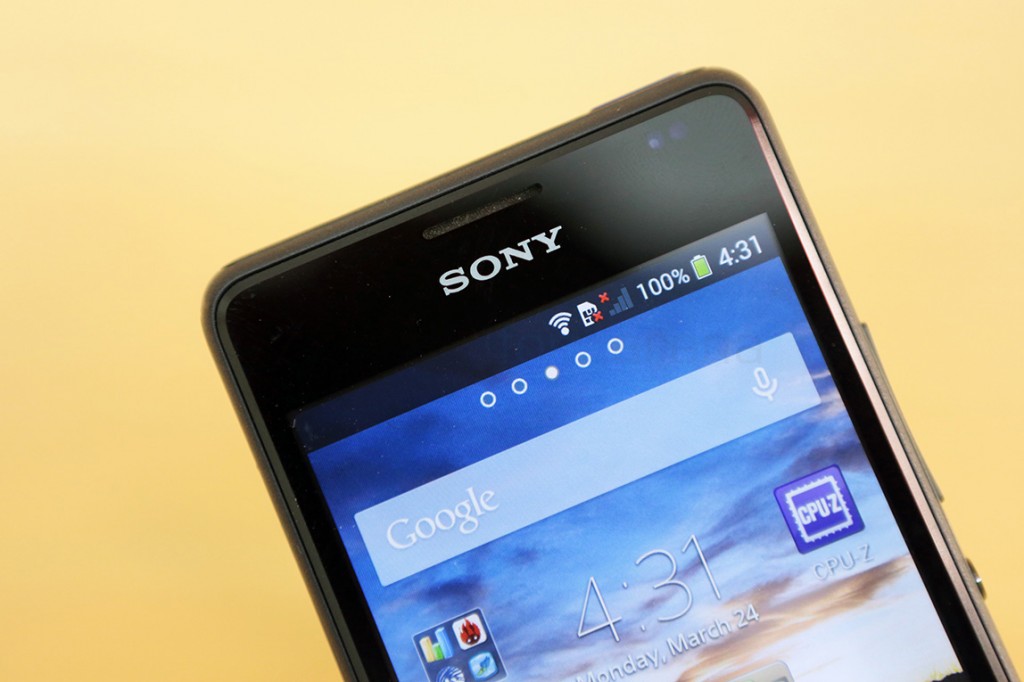 Above the display we have the usual couple of sensors for ambient light and proximity sensing, and there is also a notification LED, which we usually don't see on low end phones. But of course, there is no front facing camera here, a compromise for the price.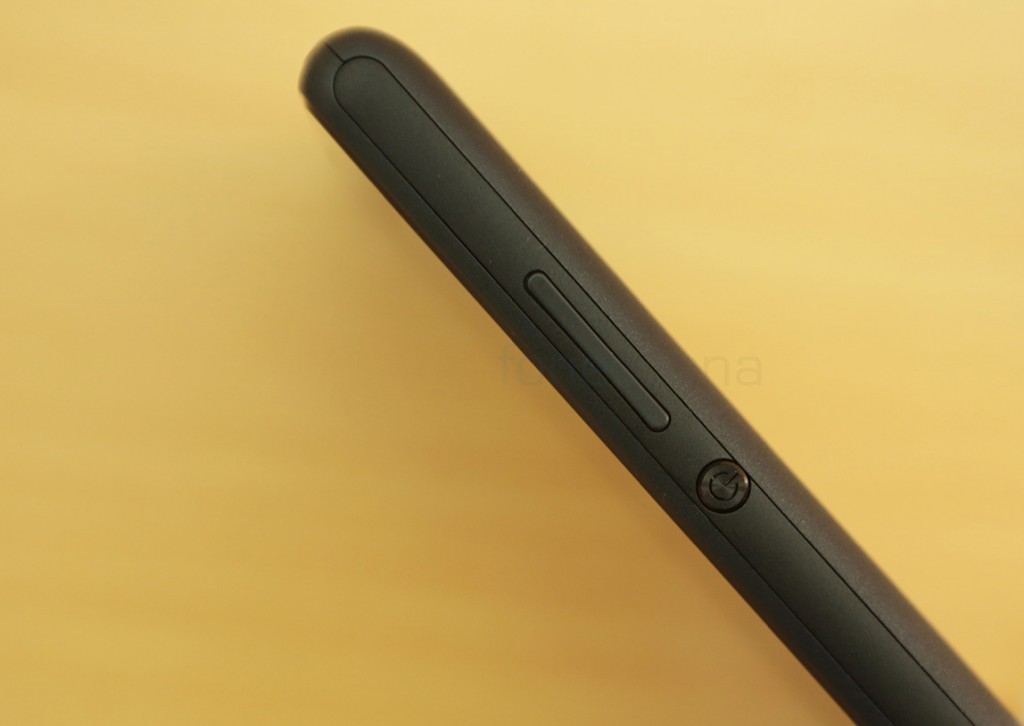 Moving to the sides, the right side of the device houses the volume rocker and the Sony styled power button.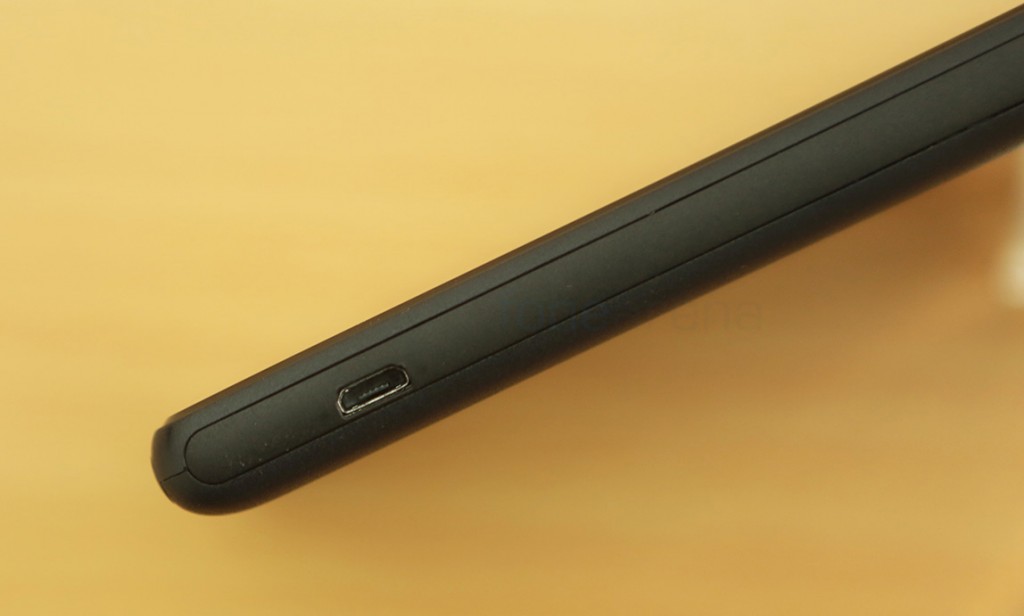 On the top part of the left side lies the lone micro USB port.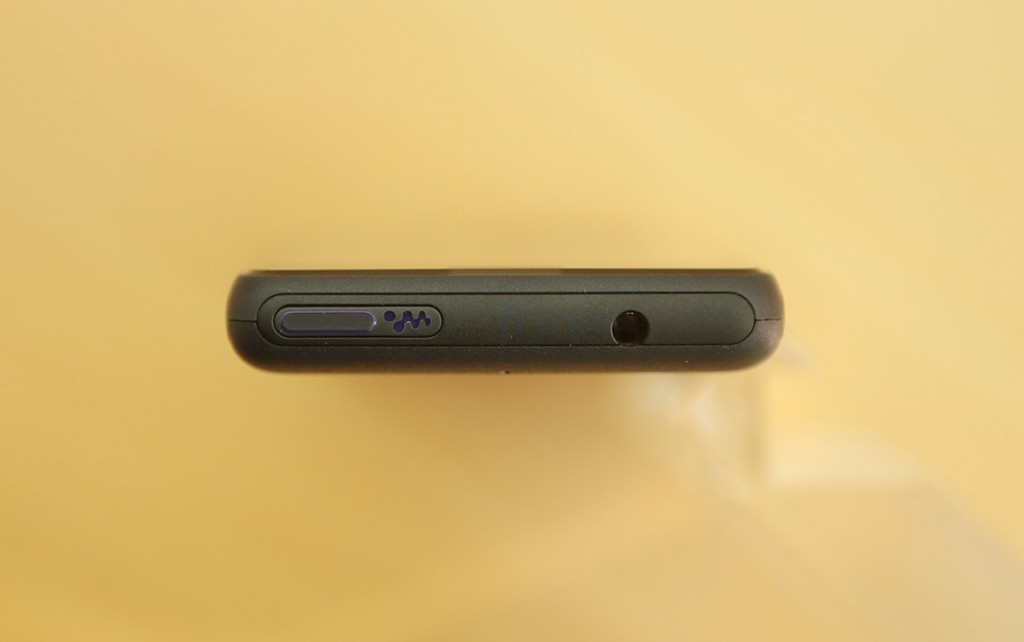 Over at the top we have the dedicated Walkman button and the 3.5mm audio jack.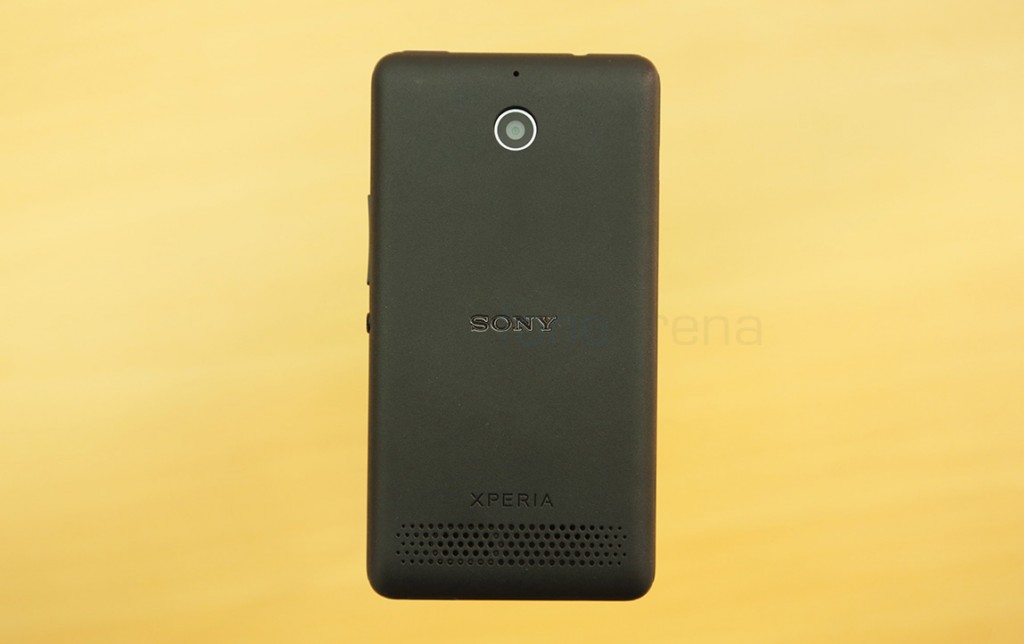 There is nothing at the bottom, and the phone from the sides to the back is made of the same texture matte plastic material.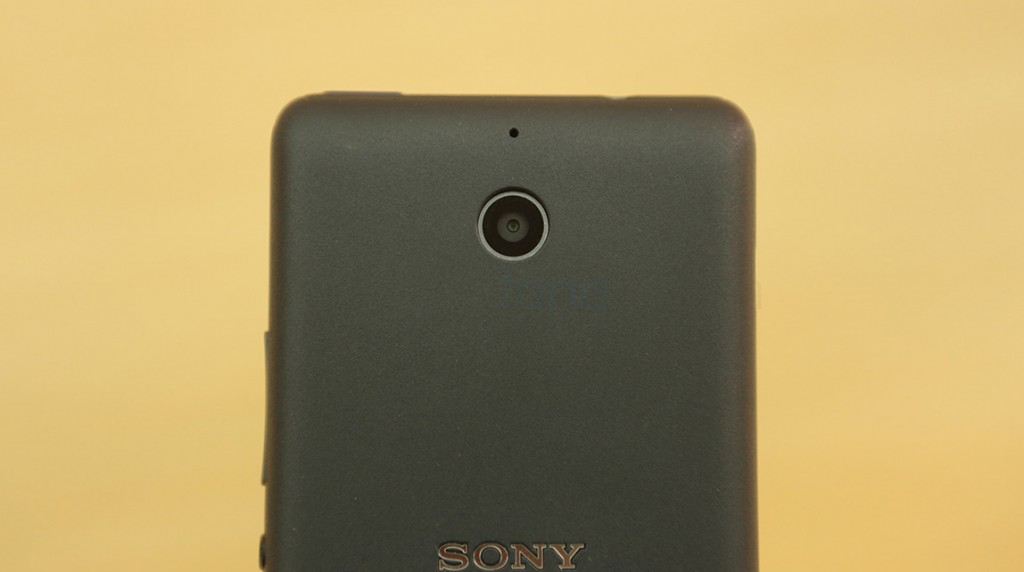 The back cover shows off the Sony logo in the middle, above which sits the fixed focus 3 megapixel camera and the secondary microphone for stereo audio in videos.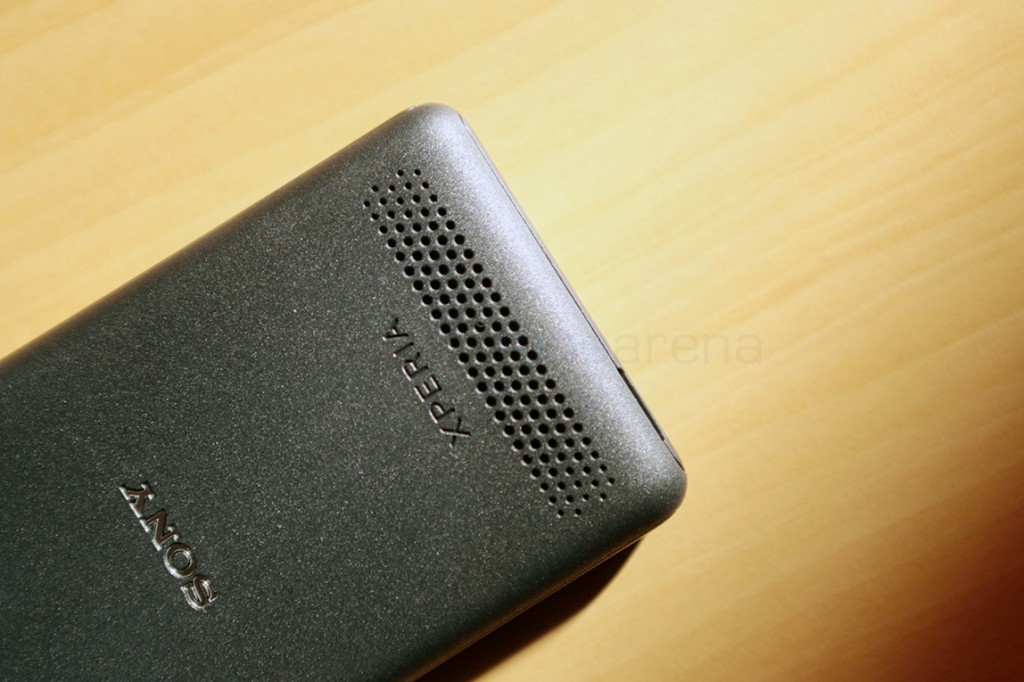 Below the logo we have the Xperia logo and the speaker grille, which apparently has a really loud 100db output.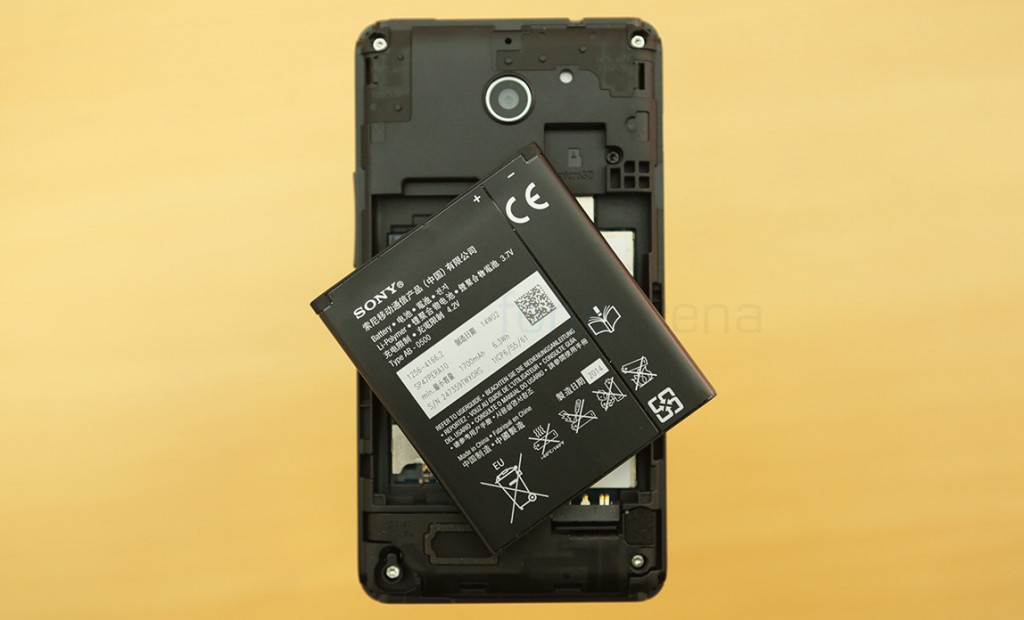 Underneath the back cover we have the battery and the card slots.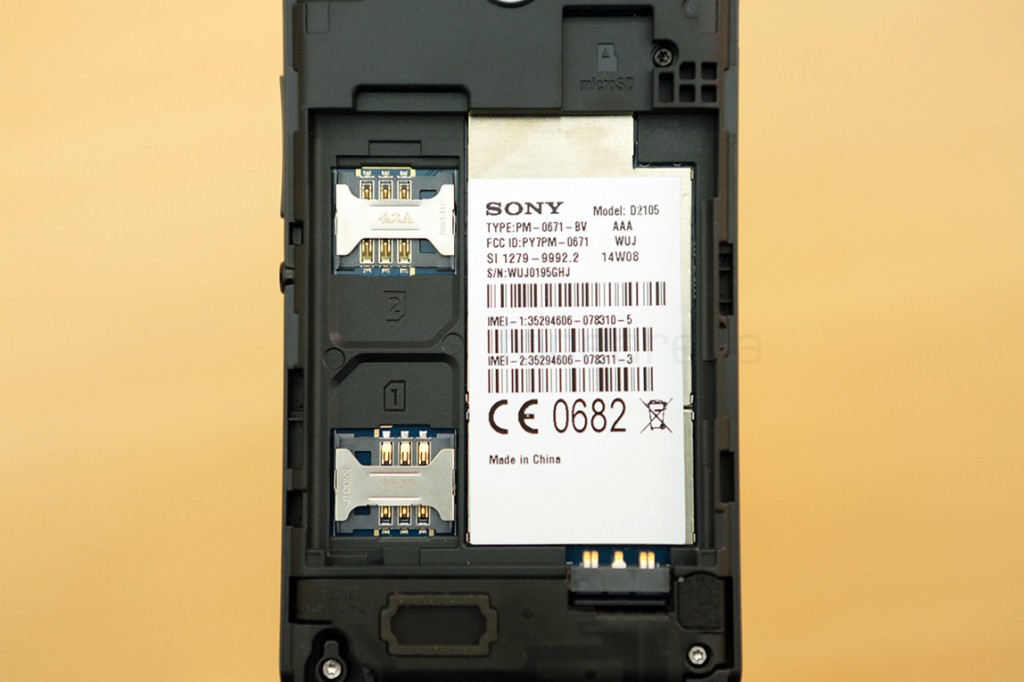 There are two full sized SIM card slots and there is a micro SD card slot to support high capacity memory cards.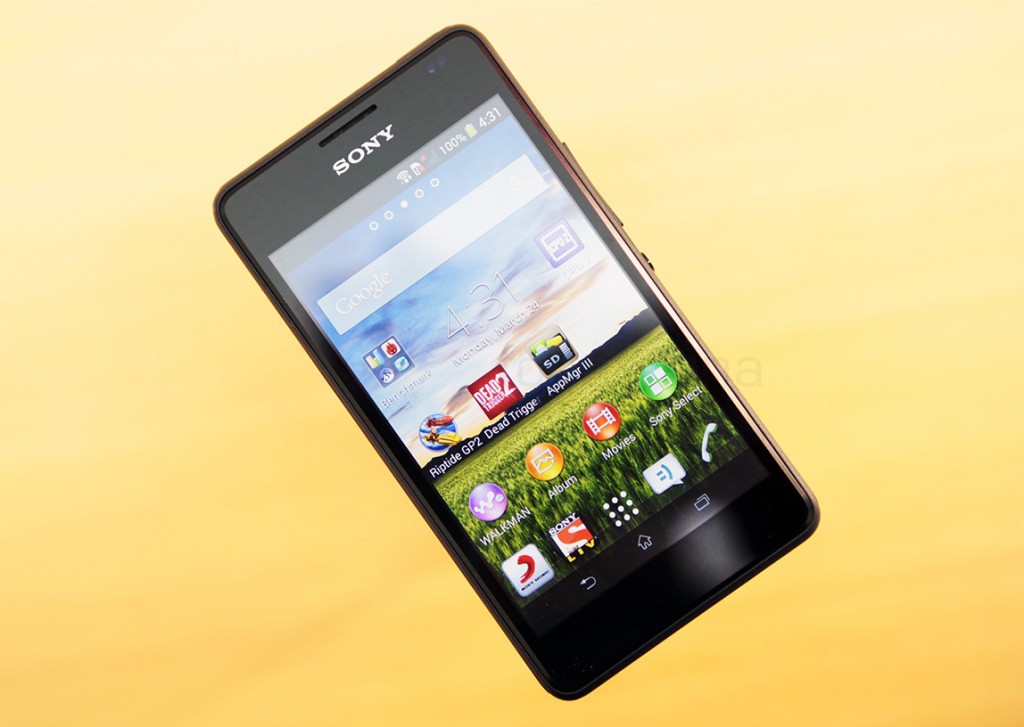 The Xperia E1 Dual runs on Android 4.3 Jelly Bean with Sony's own UI on top. The UI feels fast and smooth to use, but occasionally hangs due to the lack of enough RAM. That said, we will be letting you know more about this device in our full review, but until then, here are more photos of the Sony Xperia E1 Dual –