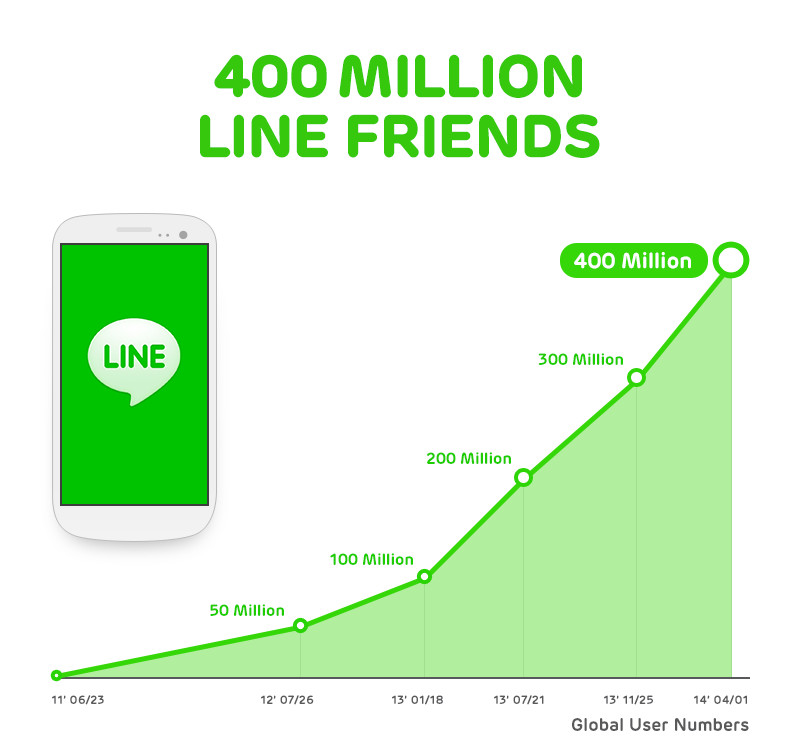 LINE corporation, a company based in Japan has announced that LINE Messenger has crossed over 400 million users worldwide across all its platforms. The company crossed 300 million users back in November. It has added 100 million users in about four months. The company also announced that they have reached 18 million users in India in just 7 months after the launch. It reached 10 million mark in India in the first three months.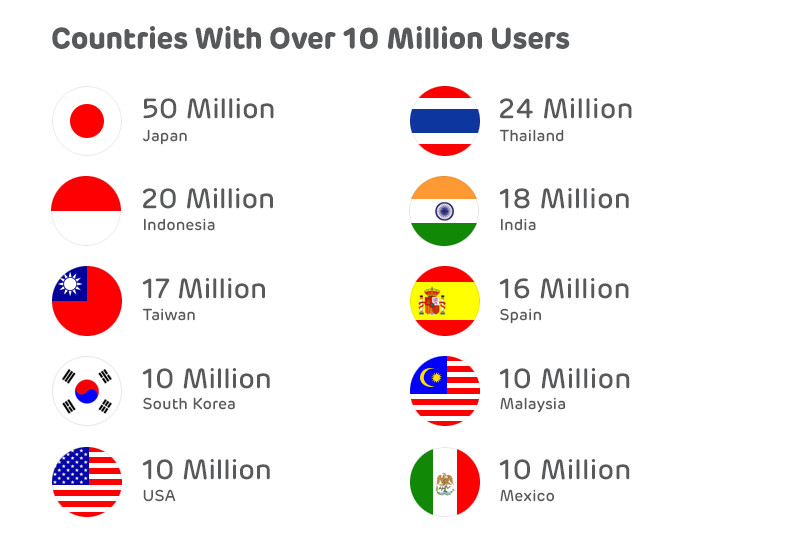 The company has also posted an infographic that shows the number of registered users in countries with user base of over 10 million. User base have drastically increased in countries such as North America and Europe adding to the already large user bases in Spain, Southeast Asia, and other countries, said the company.
It has also posted info about several daily records that include, 10 billion chat messages per day, 1.8 billion sticker messages a day, and over 12 million phone calls a day. LINE has continuously been adding new features such as LINE Call, LINE Creators Market and more. It recently introduced a new offer that offers free talk time worth Rs. 50 to all its users in India. This is valid till April 6th.
Commenting on the new achievement,  Akira Morikawa, CEO of LINE Corporation, said,
One of our goals for 2014 was to reach over 500 million users and today we've been able reach the milestone of 400 million. I'd like to thank all our users and supporters for their help so far. Along with the rapid proliferation of smartphones, the level of competition in the global communications app market has become fiercer than ever, and is only intensifying every day. We believe that this shows that messaging services have become the crux of our mobile society, and demonstrates their incredible worth.