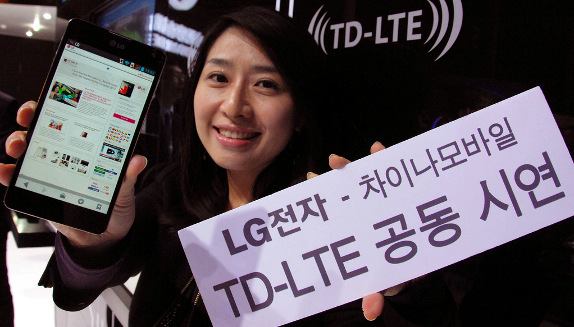 LG has announced that they would launch LTE TDD capable smartphones globally starting from Saudi Arabia with its flagship Optimus G smartphone on the Saudi Telecom Company (STC) network. LG has also confirmed that they would release LTE TDD-enabled smartphones in other countries China, India, North America, Japan and Australia later this year. LG started testing LTE TDD service, in partnership with China Mobile at the MWC 2013 earlier this year.
LTE TDD allows receiving and transmitting to occur on the same frequency at different times, unlike Long Term Evolution Frequency Division Duplexing (LTE FDD) which assigns two different frequencies for transmitting and receiving data. This uses a narrow band for uploading and a wider band for downloading heavier content such as video and music for more efficient transmission of data. Airtel announced the Ascend P1 LTE on their network with LTE TDD support, but no sign of the phone event after months.
LG launched the Optimus G in India earlier this year, but that doesn't support LTE. The Optimus G that was released in the U.S and several countries uses LTE FDD. Back in March LG announced that they have shipped over 10 million LTE smartphones globally.