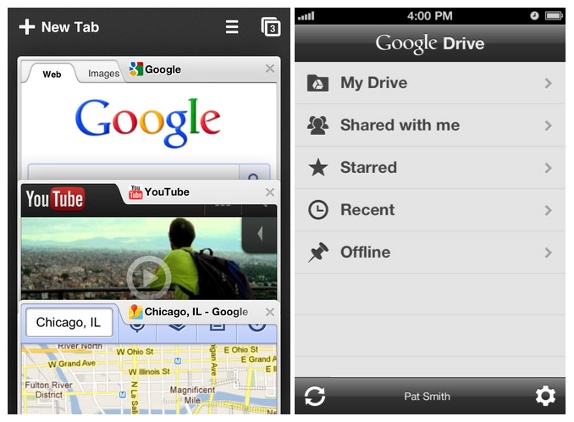 Google has released their Chrome browser and Drive apps for iPhone and iPad. The Google Chrome app lets you sign in to sync your open tabs, bookmarks, passwords and omnibox data from your computer and also has Incognito option. The Drive app (previously Google Docs) that comes with 5 GB of free storage lets you manage your documents on the go and even includes offline access and more new features.
Google launched the Chrome for Android Beta for Android 4.0 devices earlier this February that is now out for beta. The Google Drive app for Android has also been updated with offline support, text alignment in doc editor, Option to Upload or Download any type of file to or from Google Drive, Faster folder navigation during background syncing and more.
Download Google Chrome and Google Drive for iPhone and iPad from the Apple iTunes Store for free.