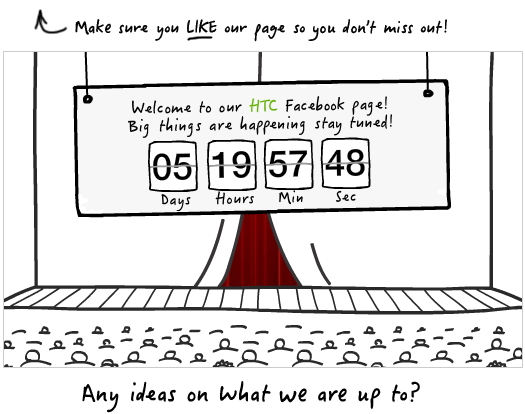 HTC is one of the major phone companies taking part in the MWC (Mobile World Congress) 2011 to be held in Barcelona from 14th to 17th February. The company's Facebook page states that they are about to announce something big on 14th February.
HTC is asking users to guess what they're upto at the event. Most popular guesses include the HTC Desire 2, HTC's Android powered Tablet (codename HTC Flyer) and the Wildfire 2.
The first phone which is featured in this commercial below might be the Wildfire 2. Anyway lets wait and see what HTC brings us at MWC.
via UnwiredView