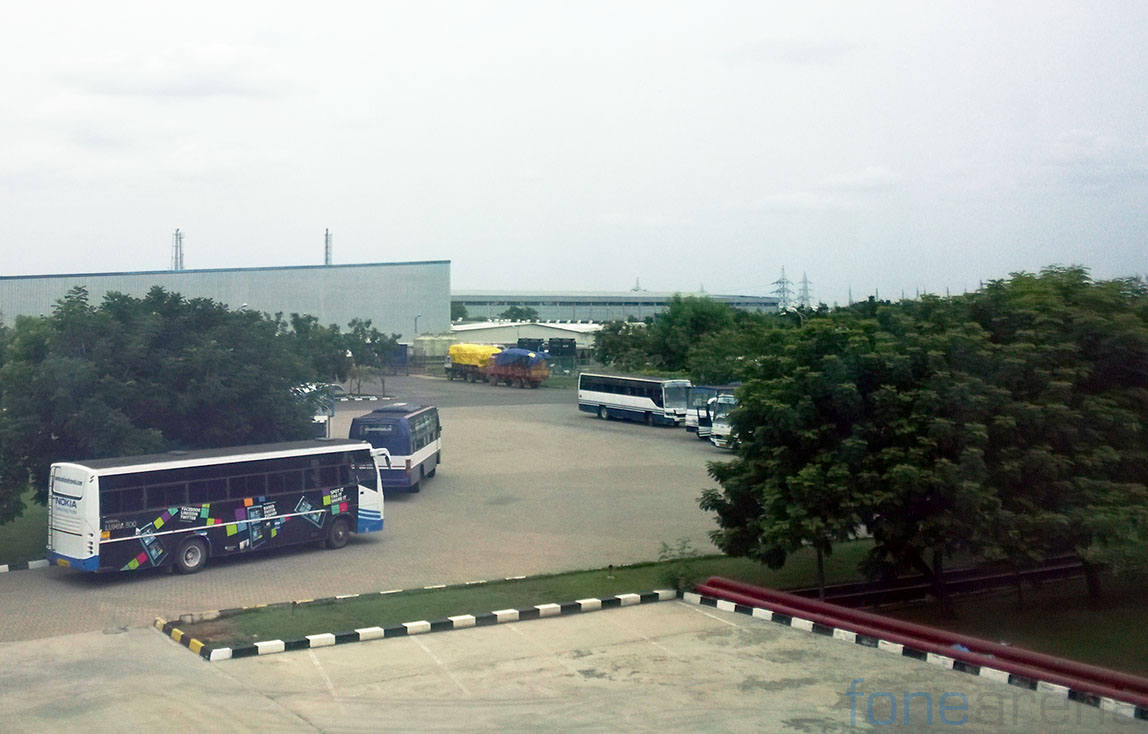 Sriperumbudur, a quiet town outside of Chennai, is now increasingly known for its sprawling automobile factories, electronic SEZs(Special Economic Zones), and of course, hot job opportunities. Several automobile and mobile phone giants are part of this story. It all started 10 years back, when automobile companies like Hyundai saw the proximity to a harbour huge enough to handle exports and set up bases here, quickly gaining this city the name "Detroit of India".
In the same "Detroit of India" lies one of Nokia's biggest production facilities. The opportunistic Nokia of the past saw the booming mobile market in India in the 2000s, and started setting up their assembling facility here, right in the heart of Sriperumbudur's SEZ. The logistics for exports had already become robust, thanks to the omnipresent automobile industry in that area, so the opportunity was ripe.
On a surprisingly overcast day, I was on my second visit to Nokia's Chennai facility with several other bloggers. Having already witnessed the marvel of a huge production facility the first time, I couldn't wait to see what new tricks Nokia had up their sleeves. Spoiler: It's the Nokia Asha 501.
Continue reading "Nokia Asha 501 – Made in India, by India, for India"