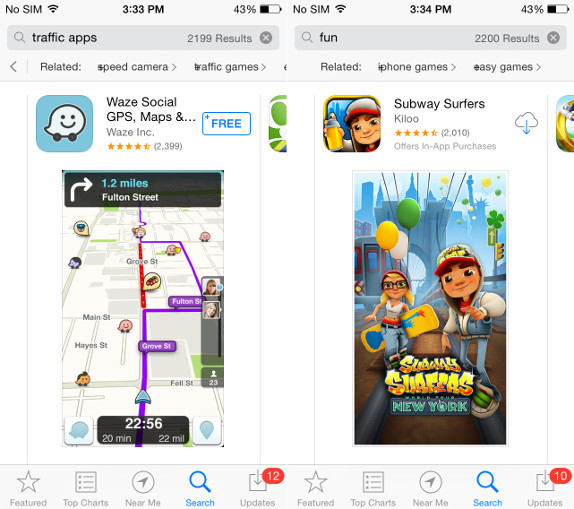 Apple has started testing related app search results in the Apple Store for iOS devices. This shows a bar with related search terms at the top of the search results page, when you search for an app or a game. If you search for "fun", it shows iPhone games, easy games and more. If you click on one suggestion, it shows more related suggestions.
It is not clear if the search suggestions are based on keywords chosen by developers, popular searches or any other algorithm. Apple bought San Francisco-based App Store search engine Chomp back in 2012 to bring new features related to better search and recommendations for apps, but the iOS6 and iOS7 changelog did not mention any changes related to App Store search.
Earlier this year Apple announced that the Apple App Store has more than one million apps in 24 categories. Since the number of apps continue to increase every day, it is hard to find apps suitable to your taste. If Apple continues to roll out the new related search suggestion feature across all its platforms, it might be useful for users to find more apps.
This feature is not available for everyone. It is currently available only for iPhone users on iOS 7.0 or 7.1 and not available on the App Store for iPad and desktop, says Macstories.