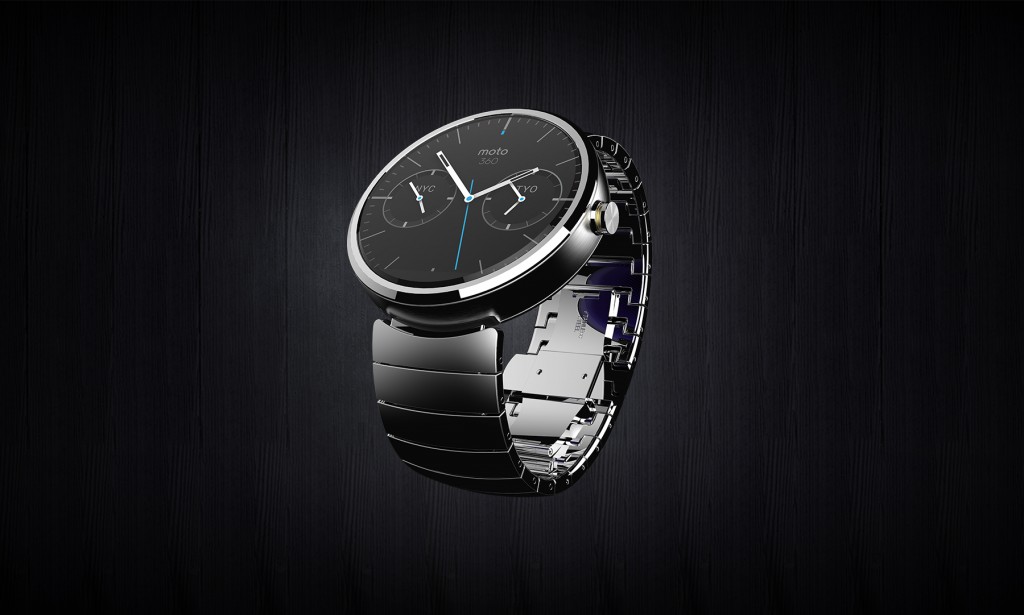 Right after Google announced that Android is coming to wearables with Android Wear, Motorola has brought itself to the fore of this new Android Wear ecosystem by announcing its first Smartwatch – the Moto 360. As you might have guessed from the name, the Moto 360 has a circular display, which is a first for smartwatches. Android Wear marks an interesting development in the smartphone, although this has been rumoured for quite a while now. Powered by Google Now as its main contextual engine, Android Wear enables wearables like the Moto 360 to take at-a-glance information to the next level.
The standout feature of the Moto 360 is its design, which, with a circular watch face, can re imagine how information is presented on the screen. The information being digital, only adds to the extent of a new type of presentation on a touchscreen, which we, as geeks, are really excited about. Motorola has a design video up on their blog that details the circular watchface and more –
httpv://www.youtube.com/watch?v=dnerqDWwVgg
Motorola says they want to re invent the watch, while celebrating its past, which makes sense, with that gorgeous design and premium finish being touted in delicious renders. We just hope this all comes to the market real soon, as Motorola has failed to detail the other aspects of this device. No details at all except for the tiny bit about availability which we can expect to happen in the summer of 2014. Android Wear has already opened up to developers with a beta preview and even Motorola is courting developers on its own portal, to develop innovative apps for this circular watch. We hope they reveal more details soon(you can sign up here for details), as this and Android Wear combined seem like exciting developments in the world of wearables.
Source Motorola