At the MWC 2014 earlier this year, Whatsapp were present and their CEO was just fresh from the 19 billion USD deal with Facebook. At the event, Whatsapp discussed their post Facebook acquisition plans and they also mentioned that they will be introducing VoIP calls in Q2 2014. According to an Italian blog, they were able to get their hands on the latest Whatsapp app with support for voice calls.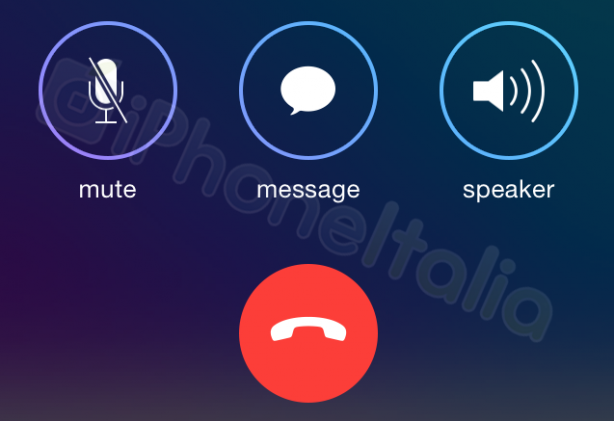 They have posted screenshots taken from Whatsapp for iOS that supports voice calls. According to their report, you will be able to make calls by opening the Whatsapp chat and clicking on the call button. You can do the same in the current version, but it will place a regular call. In the upcoming version of Whatsapp, you will be able to make a VoIP call through Whatsapp via 3G or WiFi.
When the call is in progress, you will see a screen something like this.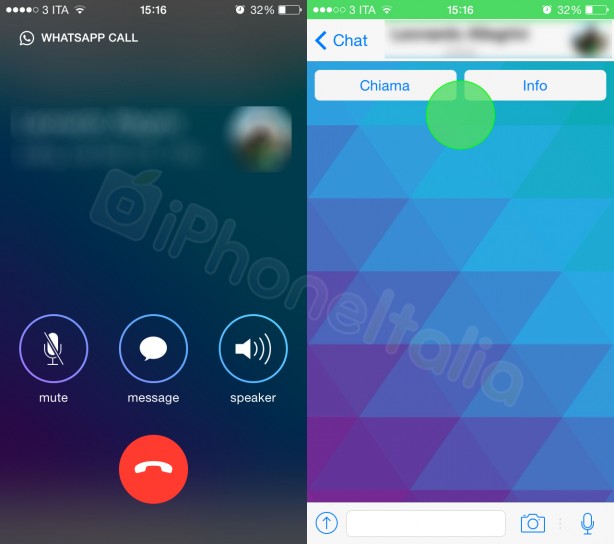 There is a clear indication that this is a Whatsapp call clearing indicating that you will not be billed for this. Also you can mute, put the call on speaker or go to the Whatsapp chat screen from the on call screen. In addition to this major feature update, the update will also come with a camera icon just before the voice note option making it very easy to send photos or videos on the go.