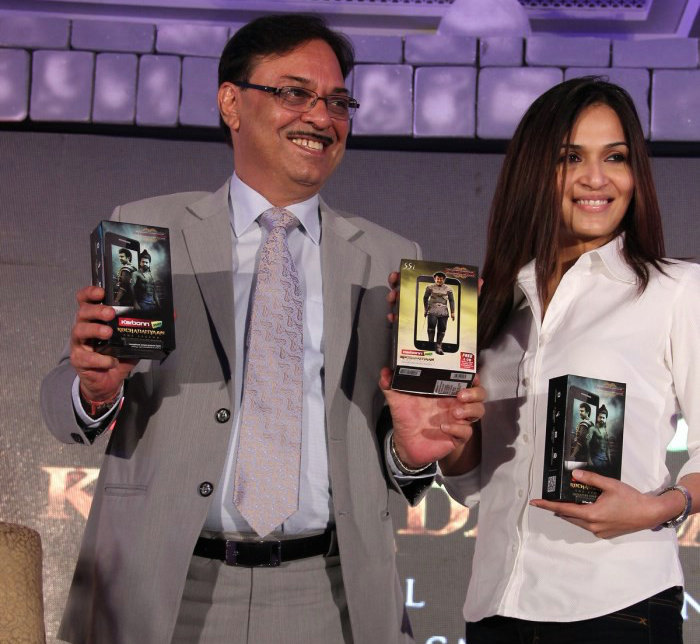 Karbonn Mobiles has launched Kochadaiiyaan series in India. These phones went on pre-order in India recently. The Kochadaiiyaan series include, Karbonn Kochadaiiyaan The Legend 2.4, 2.8 and K77 feature phones, Karbonn Kochadaiiyaan The Legend A6 Plus, A36 and S5i smartphones.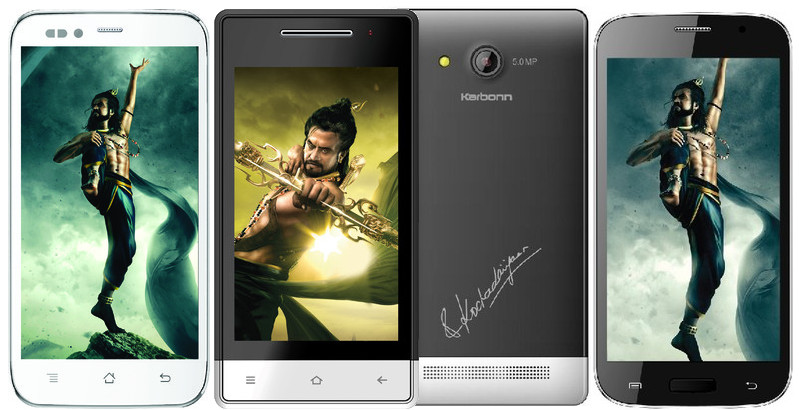 These Karbonn Kochadaiiyaan phones will have screen savers, images from the film, trailer and the signature tune. These phone would also have Kochadaiiyaan branding on the back and the Karbonn Kochadiyaan Augmented Reality (AR) app that lets fans discover Kochadaiiyaan in the world around them. It lets users scans special images to get exclusive 4D Kochadaiiyaan interactive animations. It also lets you capture photos of Kochadaiiyaan in action.
These Karbonn Kochadaiiyaan Signature Series are priced between Rs. 1,990 and Rs. 8,000.
Karbonn partnered with Microsoft recently, to launch Windows Phone smartphones in India. In an interview to the Times of India, the company's chairman Sudhir Hasija said, the company plans to launch dual-OS phones running both Android and Windows Phone by June, targeted at office-going professionals and techies. It has not decided the price range of the dual-OS device yet.
Micromax LapTab, the company's first dual-boot Android and Windows 8.1 device was shown off at the CES back in January, but it is yet to go on sale in the market. Looks like Indian companies are keen to push dual-boot devices in the market, along with their Android smartphone offering.