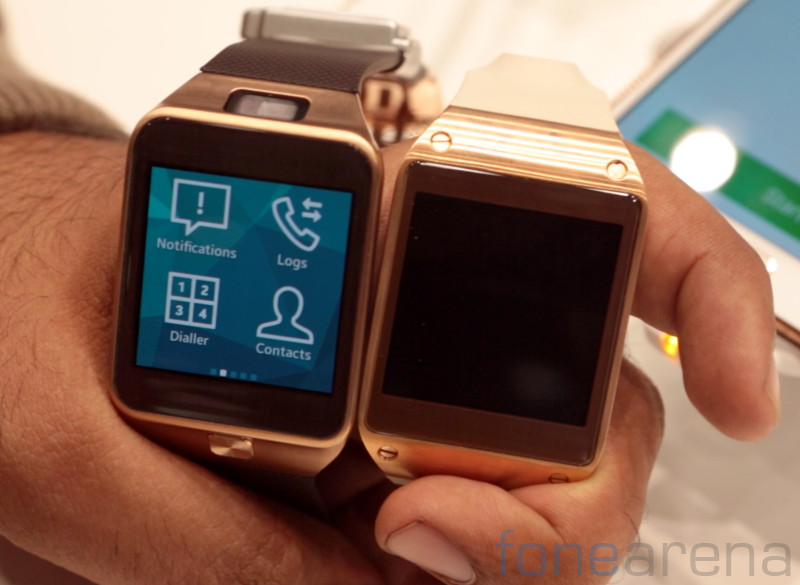 Samsung unveiled the Gear 2 and the Gear 2 Neo at the Mobile World congress in Barcelona earlier this week. We managed to do a hands-on comparison between the two. Even though the Gear 2 has the same 1.63 inch  (320 x 320 pixels) Super AMOLED display, this offers vibrant colors. This one is powered by Tizen OS, so the navigation is much faster than the Android-powered Galaxy Gear. This also has a faster 1 GHz dual-core processor, compared to the 800 MHz processor in the Galaxy Gear.
httpv://www.youtube.com/watch?v=AWzcAjKyLIc
In addition to the existing Accelerometer and Gyroscope, there is a Heart Rate sensor in the Gear 2. It also has a IrLED to use the smartwatch as a remote controls. The new UI in the Tizen OS is completely different, with a lot of apps for monitoring heart rate and exercise. The build has also been improved and the 2-megapixel camera is a lot better and is conveniently placed above the screen. It also supports 720p video recording and playback.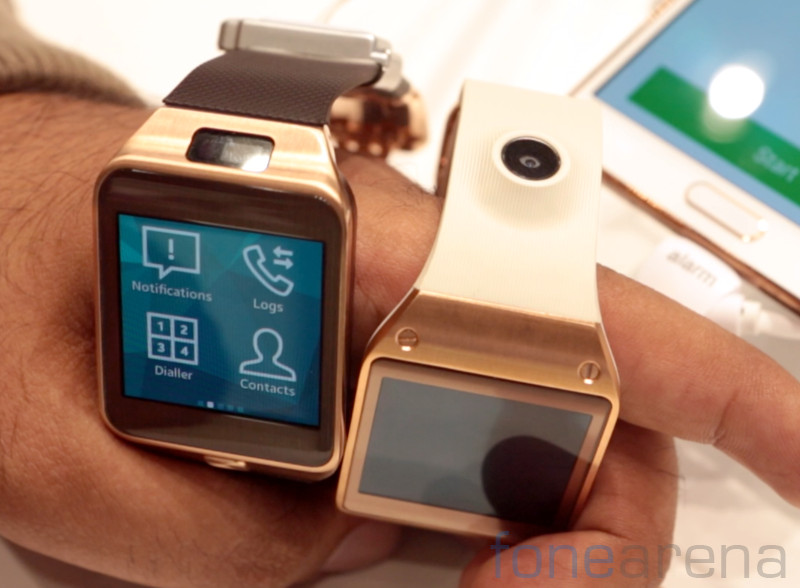 This also has a home button below the display, to go back to the home screen. Samsung promises about 2 to 3 days of battery life with average use, a lot better than the Android-powered Galaxy Gear watch. The Gear 2 would go on sale sometime in April 2014.
Srivatsan contributed to this report