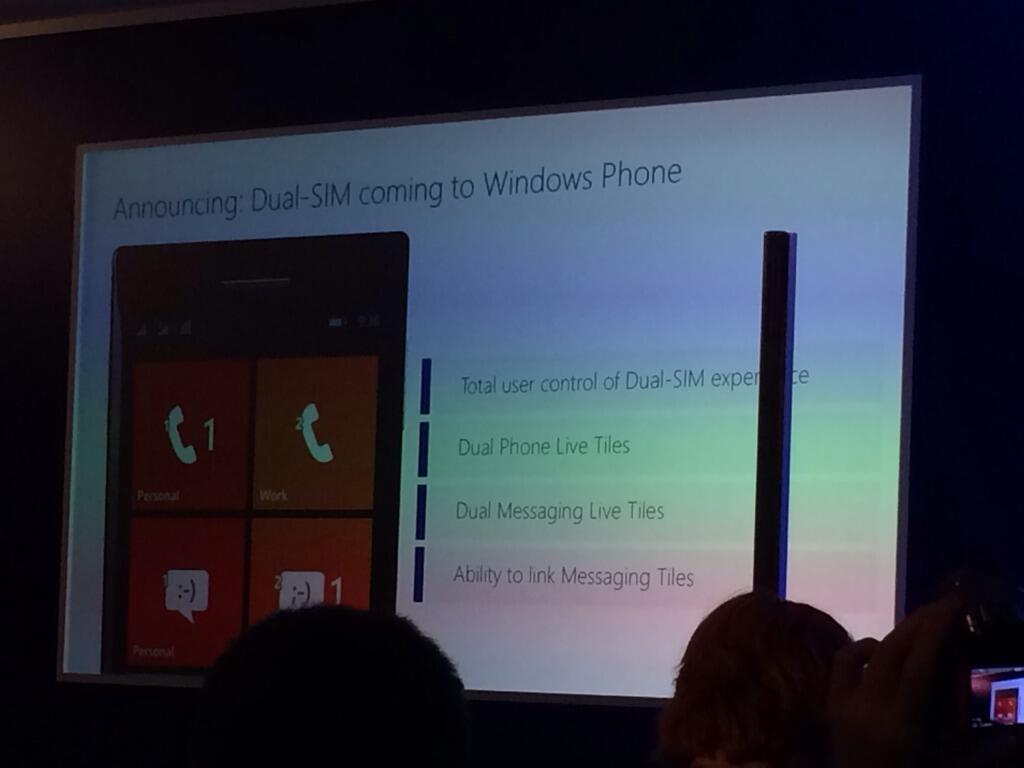 Get ready for Dual SIM Windows Phones people ! At Mobile World Congress 2014 here in Barcelona, Microsoft announced that it is adding support for Dual-SIM functionality in Windows Phone with an upcoming update. This is heavily requested feature amongst users especially in India and China.Dual SIM smartphones are extremely popular in India and that is one of the main reasons that Windows Phone has failed to catch up with the ever expanding Android smartphone market. With support for Dual SIM cards, Microsoft can now compete with Google in the mid-range dual SIM smartphone market. One example of a hugely successful Dual SIM device is the Motorola MotoG which went on sale in India recently.
Previously, there were rumors about a Nokia dual SIM mid-range Windows Phone – Nokia MoneyPenny and there is no word of it yet, but from the leaked screenshot of the device, we came to know about the dual SIM support in Windows Phone.
Along with the Dual SIM support, Microsoft promises a "total user control" over the dual SIM experience in the upcoming dualSIM smartphones. You will be able to access the dialers for two SIMs via two separate phone tile icon and there will be two separate messaging tile options. Microsoft is also giving you an option to combine both the messaging tiles into one.Microsoft's Joe Belfiore showed off a Qualcomm reference device which Dual SIM functionality at the event.