Samsung has just launched the successor of the popular Samsung Galaxy Grand in India as the Galaxy Grand 2. The Galaxy Grand 2 takes after the original Galaxy Grand to compete in the mid-range market. Following Samsung's trend of having the same design language for most of its product lineup, the Galaxy Grand 2 borrows a lot of design elements from the company's current flagship – Galaxy Note 3.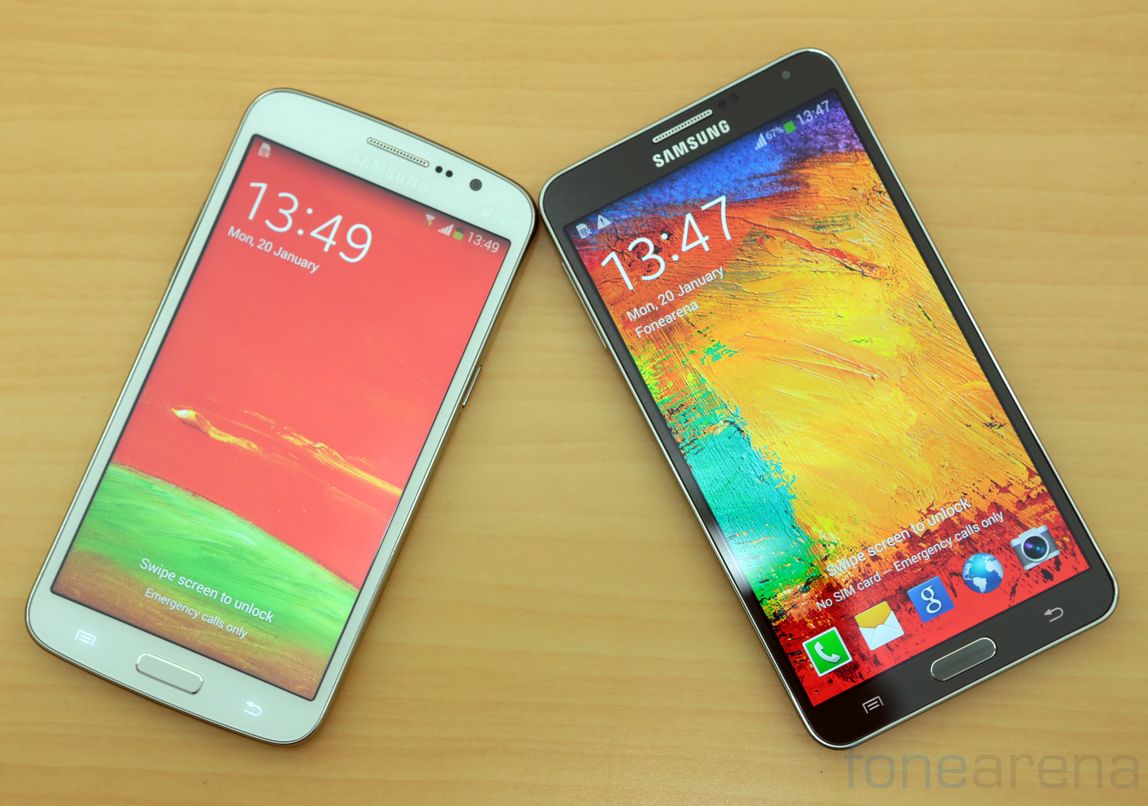 We recently unboxed the Galaxy Grand 2, brought you the photo gallery of this new device and today we will be bringing you the photo gallery of how the Galaxy Grand 2 competes against the Galaxy Note 3 in terms of design.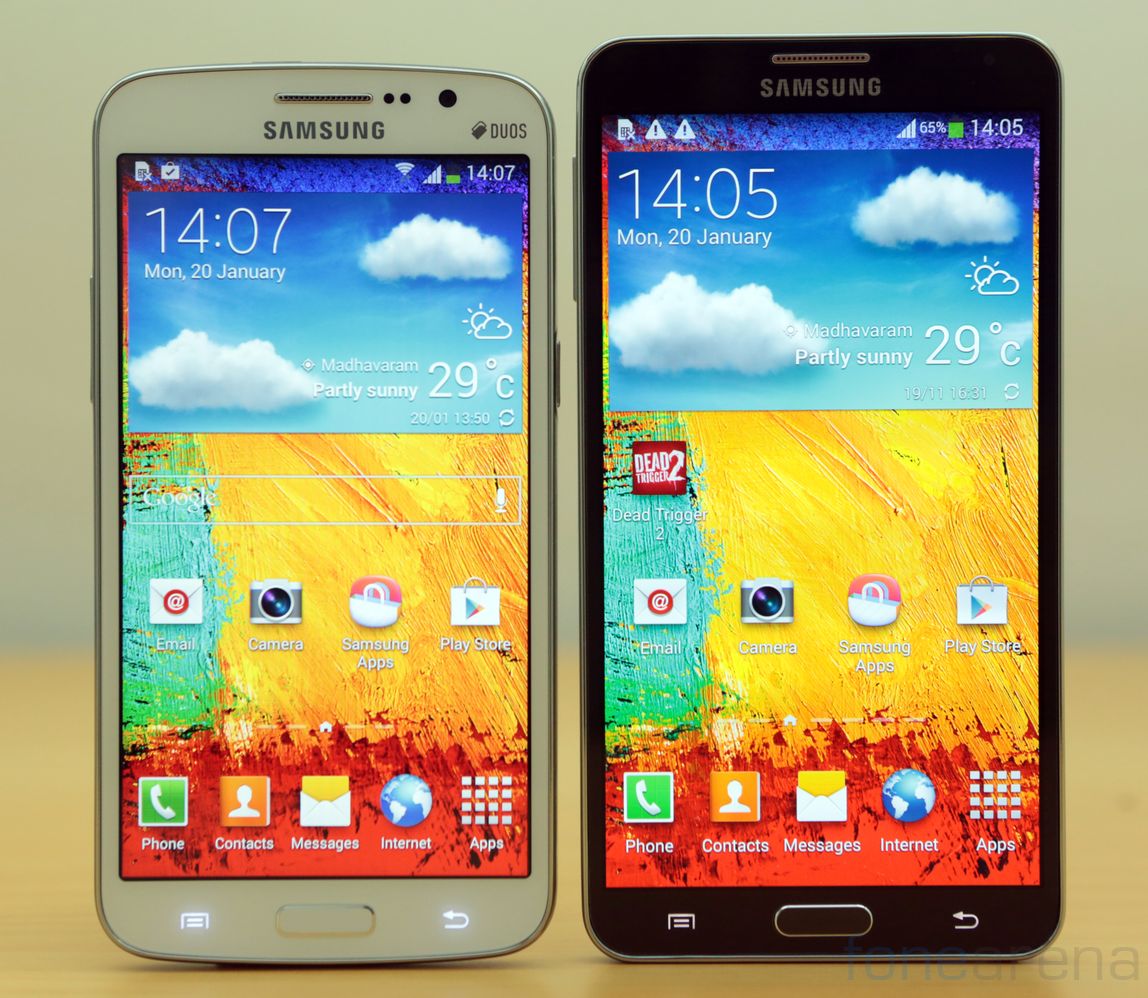 One of the most noticeable feature that the Samsung Galaxy Grand 2 borrows from the Galaxy Note 3 is its faux leather back which is becoming increasing popular on Samsung Galaxy products. The faux leather back is a big upgrade for the Galaxy Grand 2 over its predecessor that came with a plain glossy plastic finish on the back. When compared with the Galaxy Note 3, the back of the Galaxy Grand 2 isn't that great and doesn't feel as premium as the Galaxy Note 3. The back of Galaxy Grand 2 feels more like a textured plastic rather than giving the leather feel like the Galaxy Note 3.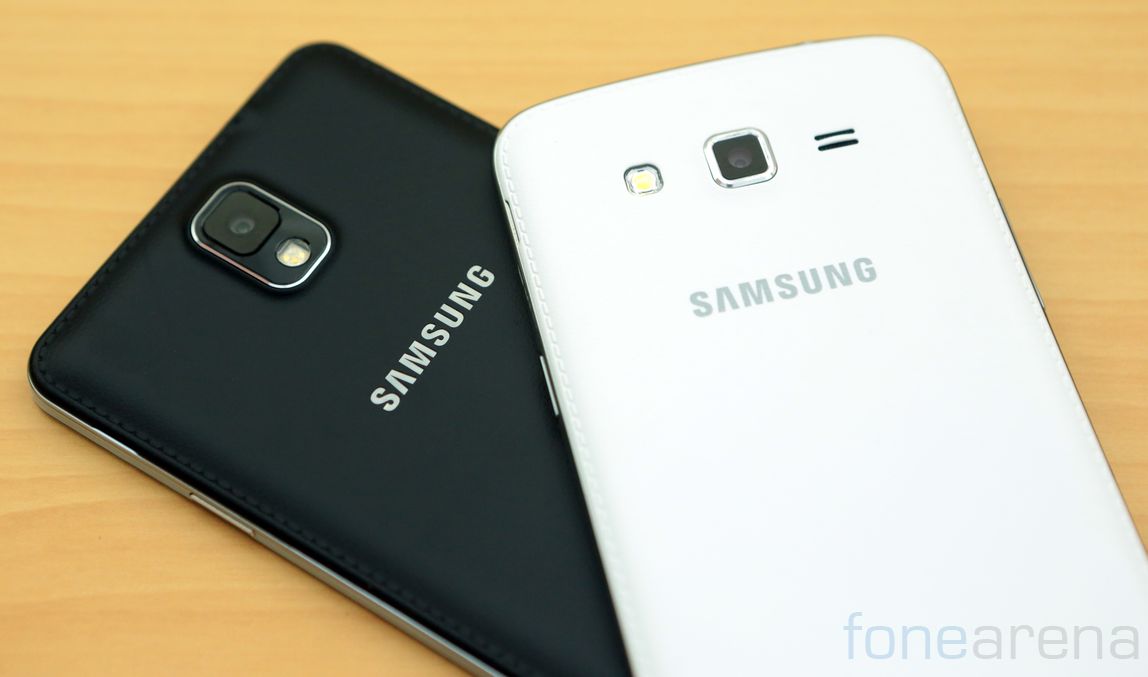 You can check out the entire photo gallery right below.