Apple seems to value the Indian market relatively more than it used to in the past and this is evident from the fact that it has launched its latest iteration of iPhones and iPads quite soon in India. The latest iPad Mini is also currently available in India. iPad Mini with Retina Display belies its changed internals with a similar build aesthetic as that of its predecessor.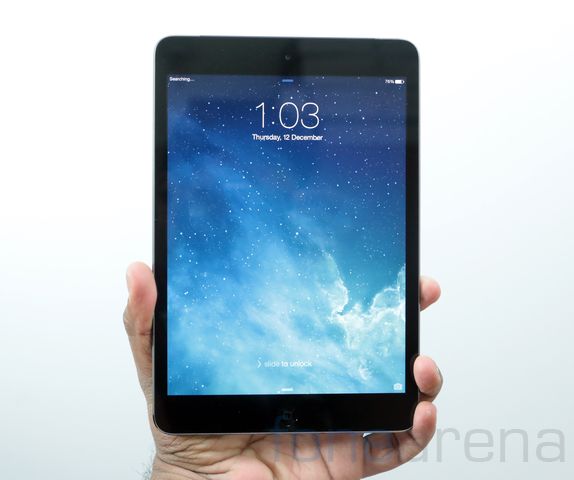 The first difference that you would notice on the new iPad Mini is its amazing RETINA display which was missing in the predecessor. That is probably one of the biggest changes, but not the only change. In addition to adding a high resolution display, Apple has also given the iPad Mini the sheer muscle power that is present in the Apple iPad Air and iPhone – Apple A7 64bit processor. The looks and the solid aluminum build are the only remnants from the original iPad Mini.
We recently unboxed the all new iPad Mini with Retina Display and today we bring you the photo gallery of the new iPad Mini. You can check out the photo gallery of the latest iPad Mini right below.
Well. What do you think of the latest iPad Mini? Do you think it still looks gorgeous or does the same design language begin to bore you? Let us know in the comments below.