Are you a designer, product manager or app developer? Do you need to quickly create and share application demos? Then this new application might be right up your alley. Chennai based developer team NFN labs has launched its new iOS application that lets you create application demos with native transitions and lets you import designs, link screens. All this can be done without writing a single line of code.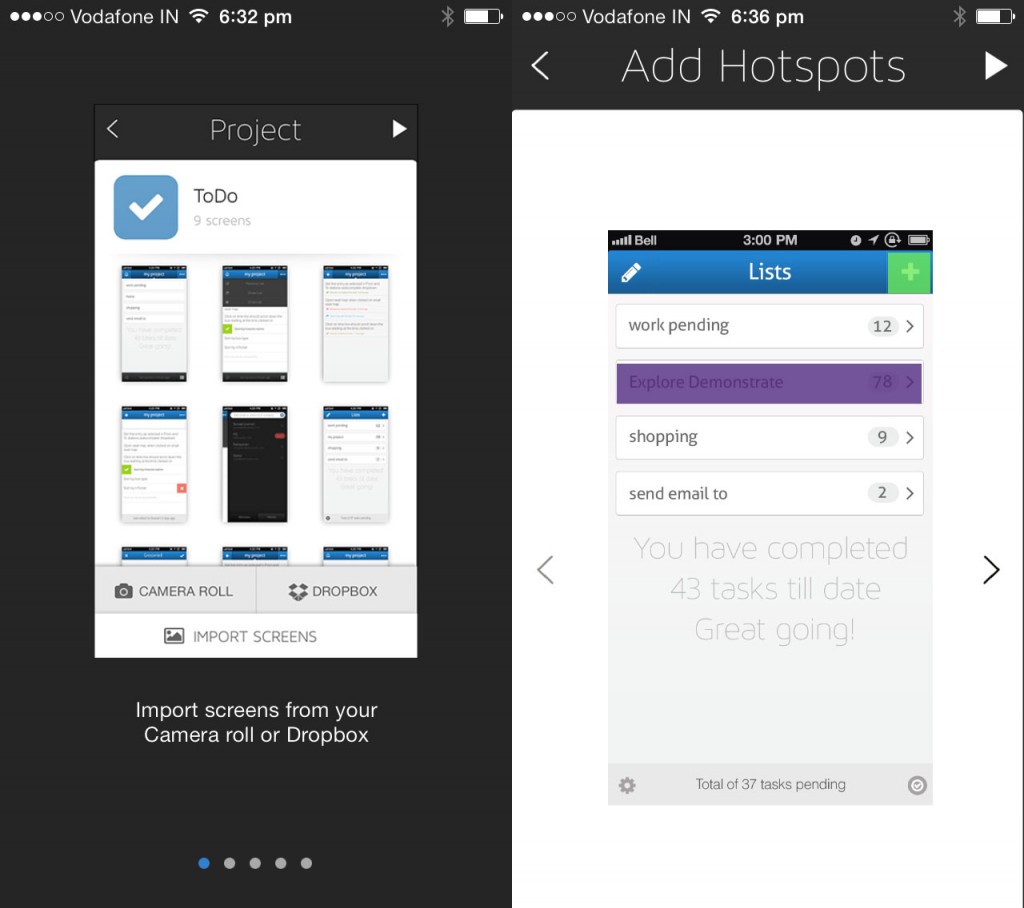 Other features include the ability to import screens from your camera roll or Dropbox. You can create hotspots between different regions on the screen which act as shortcuts to jump from one screen to the other. Demonstrate comes preloaded with a demo ToDo application. Final app demos are played back in full screen mode.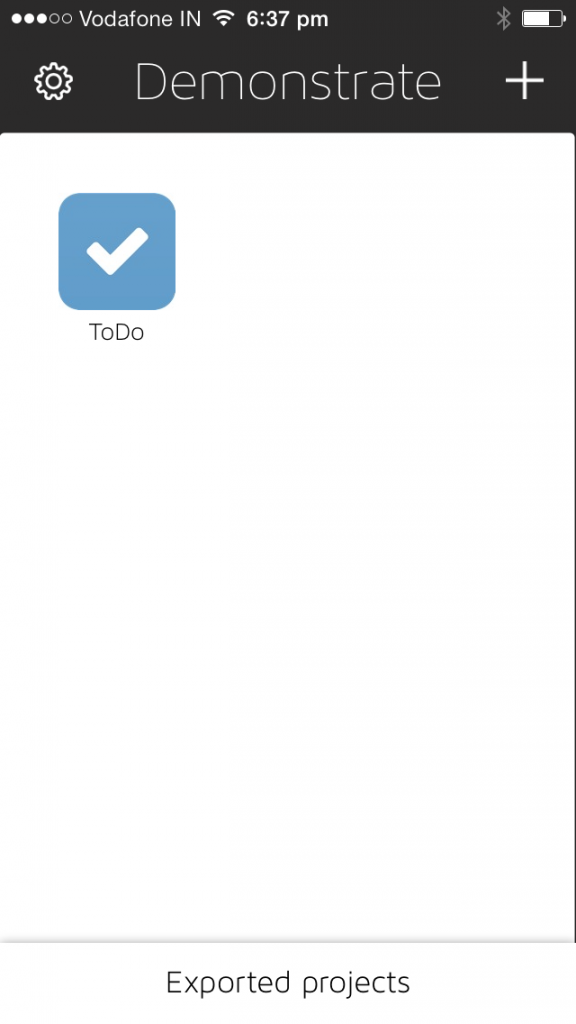 There is innovative use of gestures and you can pinch the screen to exit the demo.Created demos can be shared via Dropbox, email or as a message. The free version of Demonstrate for iOS allows up to six screens and one project with all it's features. The full-version of the app would be available for $4.99/INR 270 per month allowing unlimited projects and screens. Grab the application via the source link.
[iTunes]