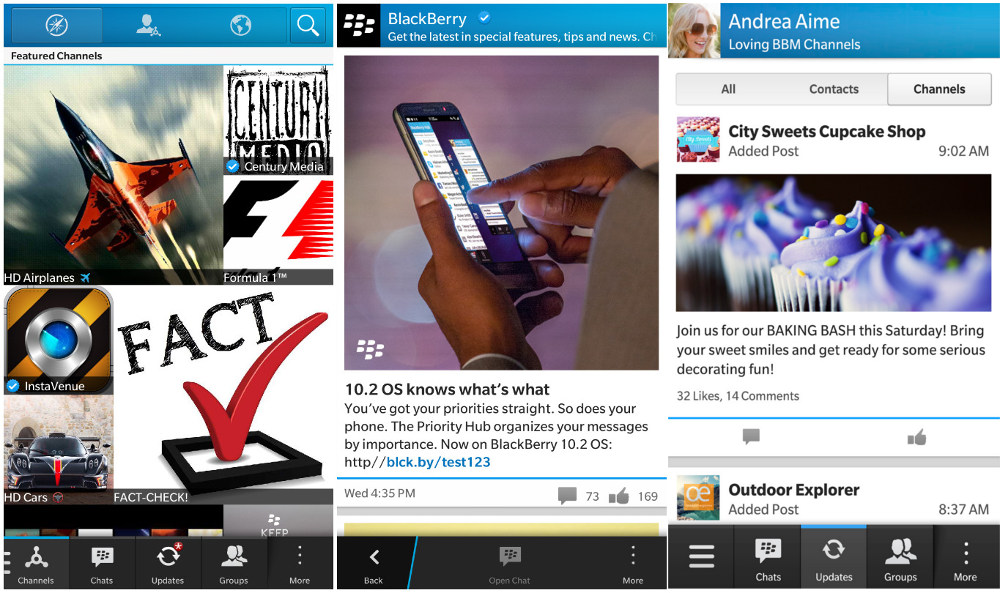 BlackBerry announced BBM Channels beta at the BlackBerry Live back in May. Now the BBM Channels is available for all the BlackBerry users. BBM Channels is a forum for active, real conversations between people, brands and communities. You can create and manage a BBM Channel using the BBM Channels Manager website and also subscribe to a channel easily.

Here is the official demo that expains how to create a BBM Channel
httpv://www.youtube.com/watch?v=yY49T4Z2cE0
This demo explains how to subscribe to a channel
httpv://www.youtube.com/watch?v=I-sNAx8X58g
Features of BBM Channels
Create a BBM Channel, Join or opt out of channels
Channel owners can post messages, share pictures, spark discussions, post animated GIFs and chat directly with subscribers
Allow BBM Chats with You – Optionally allow your subscribers to start a BBM chat with you, even if they're not in your contact list
Chat Hours – If Allow BBM Chats with You is enabled, use this option to specify when you are available to chat
Allow Comments on Post – Optionally prevent subscribers from leaving comments on posts in your channel
Approve Comments – If enabled, comments are allowed but must be approved using the BBM Channels Manager website
Show Channel in Search – Optionally prevent others from finding your channel using the search feature
Show Channel Activity in Updates – If enabled, updates applicable to this channel will appear in your BBM updates listing
BBM channels is available for BlackBerry OS 5 users and above and BlackBerry OS 10 users through the latest BBM app update. It is not available for BBM on Android and iPhone devices yet.