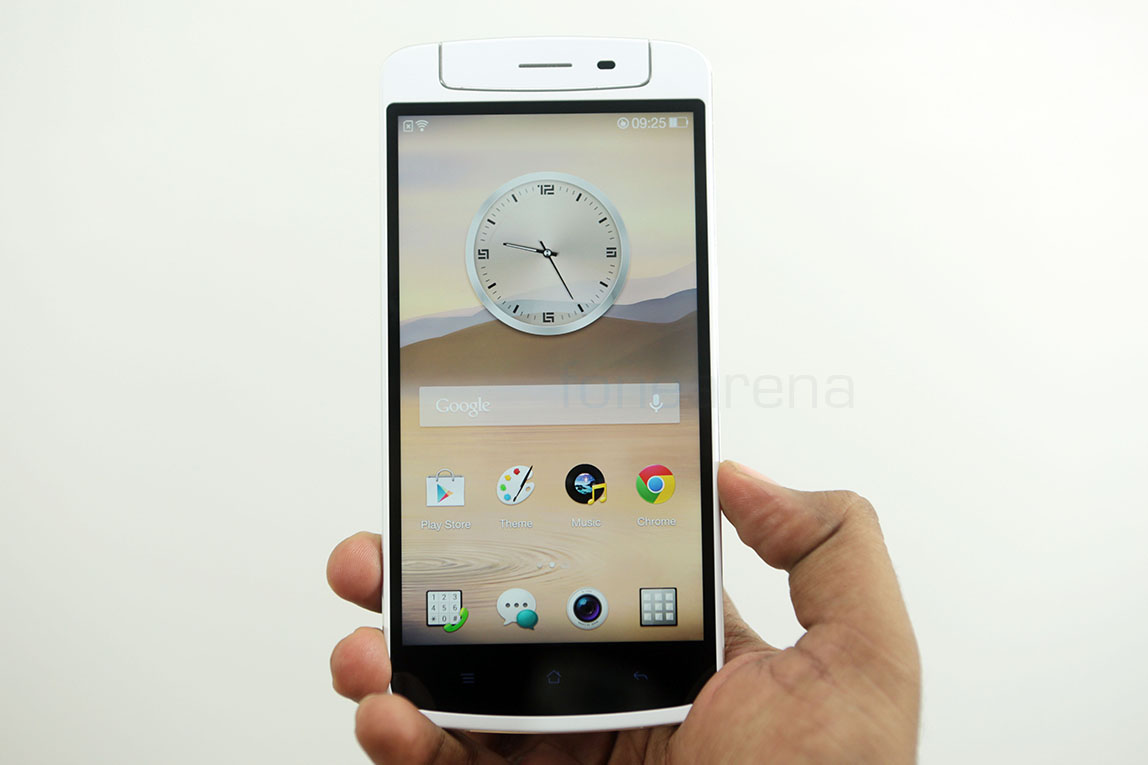 Oppo hints at N1 coming soon to India, with customer support
The Oppo N1, a huge 5.9 inch device with a focus on the camera and some new innovation like a rear touch panel, was announced for the Chinese market a couple of months back. The device, at 3,468 Yuan = 570 USD = 35,700 INR is set for a global December availability. But even then, the sticking point for many, including users from India, has been the local availability and customer support. It looks like Oppo is planning to fix that because they have just hinted in their forums, regarding their Indian plans for availability and customer support. This is a big step for the Chinese company which has, so far, concentrated only on its home and US/European markets.
Q – Just today, in the morning, I went on Oppo's site. It was selling Oppo products a few days ago, but today its showing there are no stores available in your country. If would REALLY appreciate a reply from Oppo representative to clear the air in this regard. I understand that there are not a lot of Ofans in my country and it might not be commercially feasible to maintain stores, but I am still interested in N1. Please give us any information about product availability in India.

Answer by Oppo Executive – We're in the process of setting up a local branch in India to provide our Ofans with support in OPPO stores and make their brand experience even better. Stay tuned for an official announcement coming soon!
Well there you go! Oppo is apparently working to set up their own local branch here in India, WITH customer support! This foray into the Indian market follows other manufacturers like Gionee, which is also a Chinese company, unlike Micromax, Karbonn and various other Indian OEMs who basically get their devices made in China and import them here. Oppo is known for their build quality and value for money devices, even in the high end. The Oppo Find 5, one of the world's first and still the best full HD screen on a phone, cost just 499$ back in the day. So, can we expect similar aggressive pricing from Oppo in India too? And oh yes, we are totally excited for the official announcement that is supposed to reveal more details on how their Indian operations are going to work out. Now, lets just hope Xiaomi and Meizu take notice too!
Source Oppo Forums