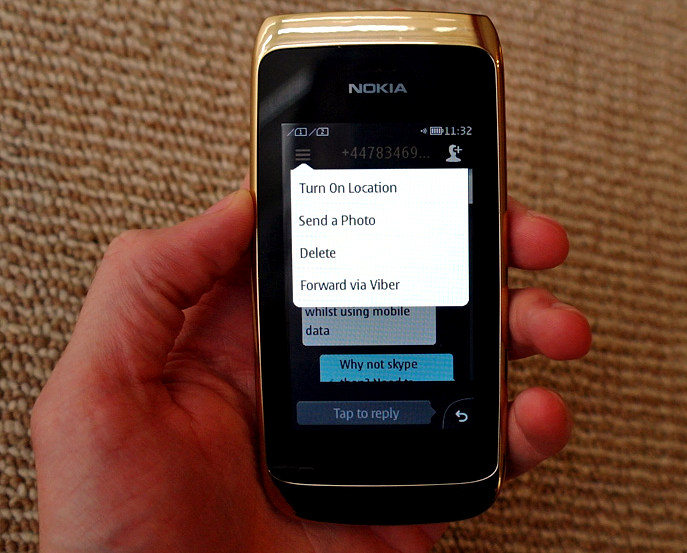 Viber cross-platform VOIP (Voice Over Internet Protocol) app is finally available for select Nokia Asha devices, Asha 308, Asha 310 and Asha 311. In addition to voice calls over 3G or WiFi, the app also lets you send messages, photos, location and also supports groups. It also offers notifications for new incoming messages. The app was released for iPhone, and was released for Android in 2011. It was updated to version 4.0 for both Android and iPhone last week that brought Sticker Market, Android Tablet support and more.
Features of Viber for Nokia Asha devices
Make International calls or send messages over 3G or Wi-Fi
Limited groups support
Send photos to your friends
Attach your location to messages
Automatically syncs your contacts from your phonebook
Call your friends who are using Viber and also invite other friends from your phone contacts
Receive notifications for new incoming messages
It is not clear when the app would be available for Asha 501 or new devices based on Swipe UI.
Download Viber (Free) – Nokia Asha 308,310 and 311