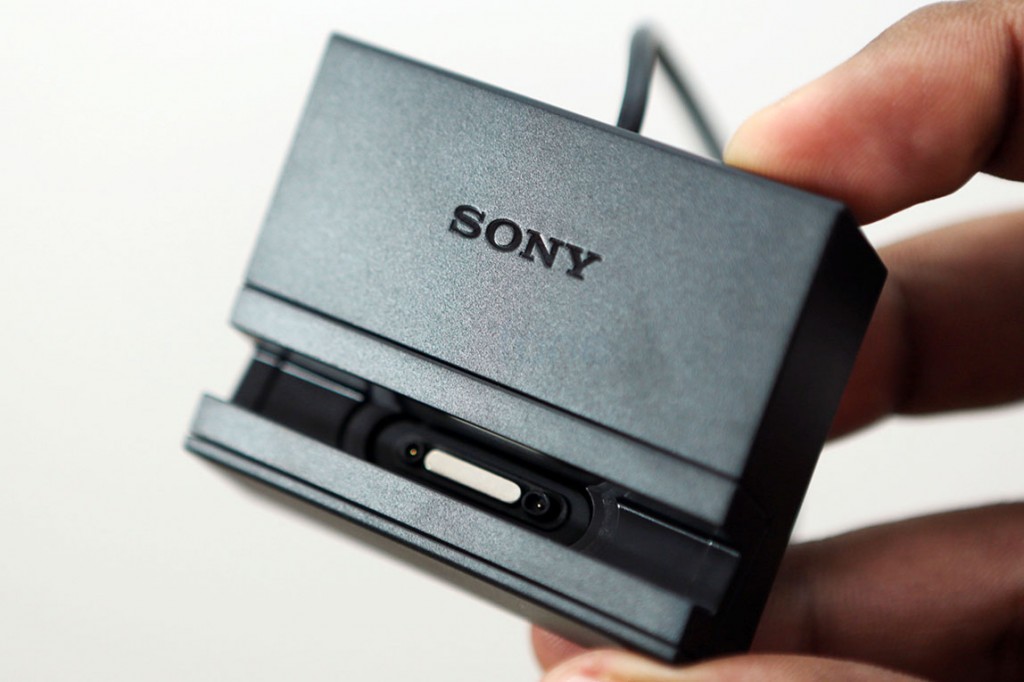 The Sony Xperia Z Ultra is massive, and with its amazing display it could have had a kickstand built in, for watching videos. Well, Sony might have partially solved that with the Magnetic Charging Dock. Well, it's not just a stand for watching videos, in fact, it's not even purpose-built for that, but the immediate advantage we found from the Dock is exactly that, and more. We picked this up along with all the other accessories that we recently unboxed, so here is the Unboxing and Demo video of the Sony Xperia Z Ultra magnetic charging dock –
httpv://www.youtube.com/watch?v=zEqfVMYEW2w
Here is the whole setup, as you had seen in the video above –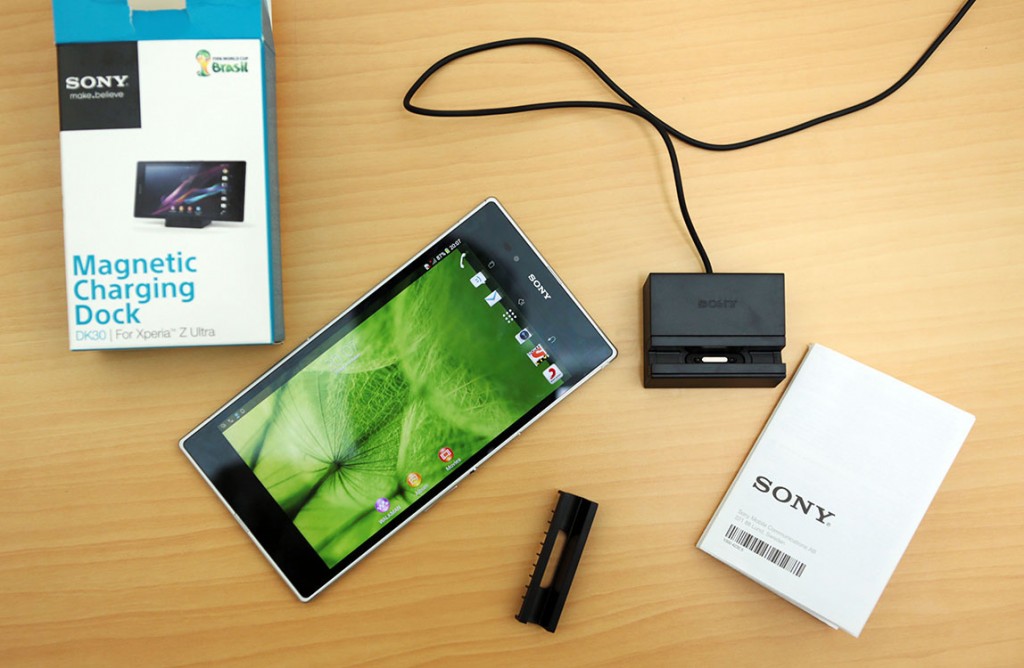 The Magnetic dock has a replaceable docking area that can accommodate two sizes. This is presumably for using the Xperia Z Ultra with a case, which some other company's docks can't do.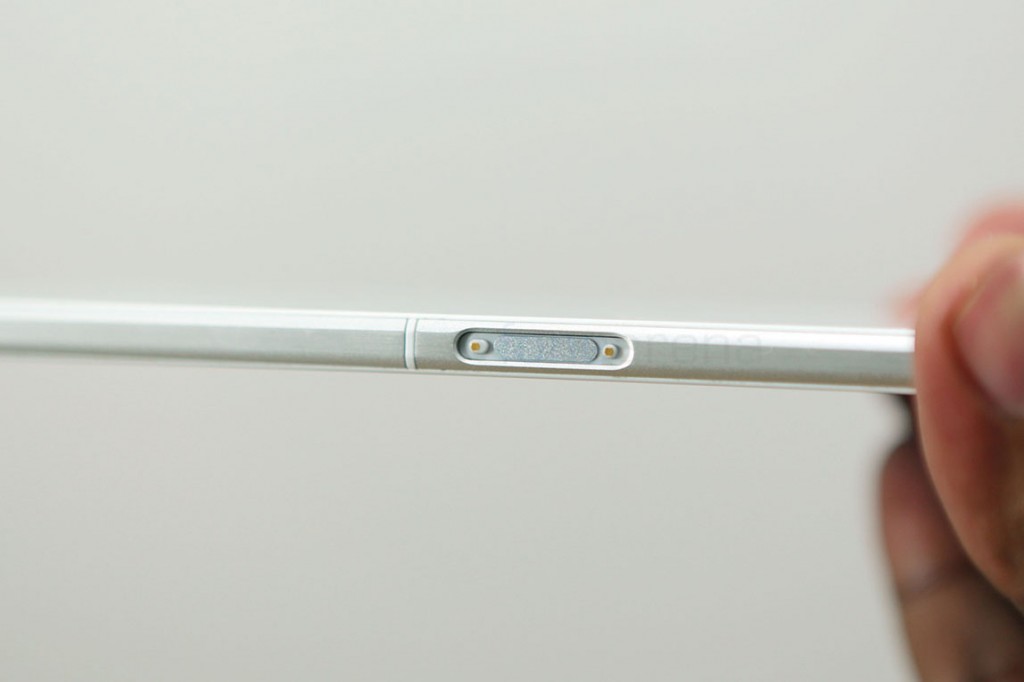 These are the dock connectors on the side on the Xperia Z Ultra. It was hard to make them perfectly sit on the dock at first as the dock was too tiny in comparison with the phone, and we ended up sliding the entire side of the phone in the dock to see where it fits well. The magnets could have been stronger.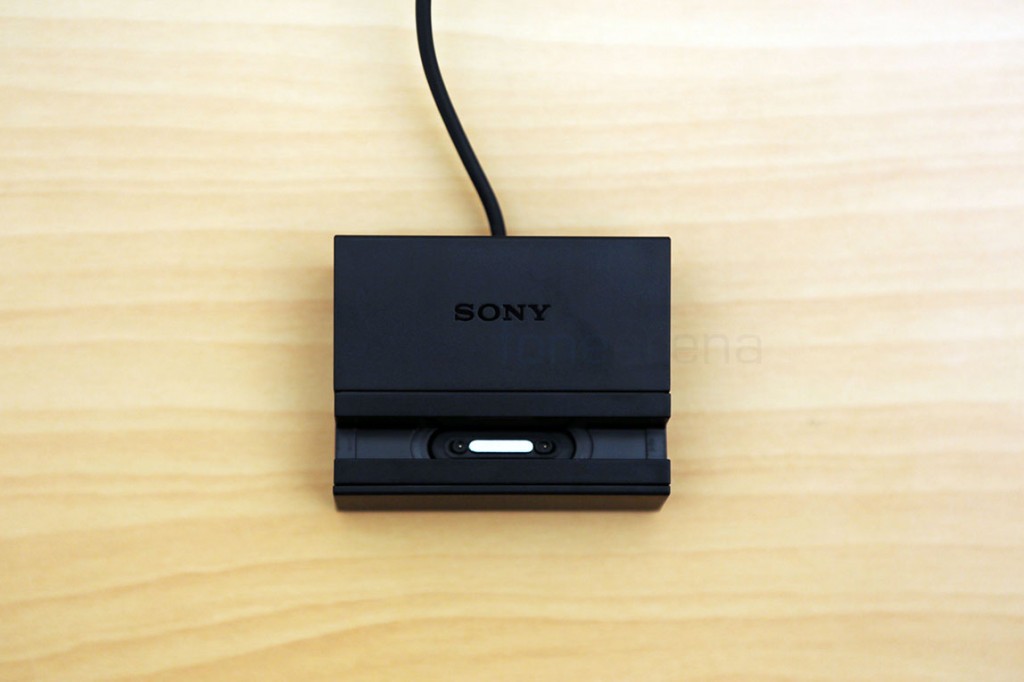 The plugged cable is meant to be used with a charger, but the manual specifically asked not to connect to a wall charger, but to a PC or even a TV instead, which is interesting. Considering that the dock is mostly used besides a laptop or a PC, it does make sense.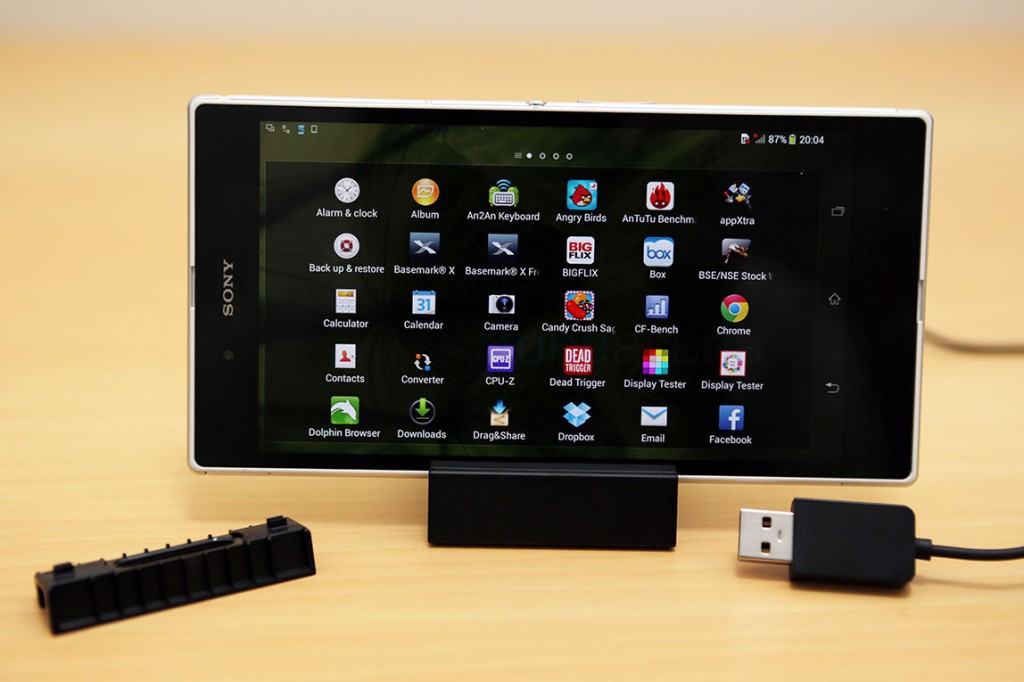 As we said earlier, the magnetic charging dock also acts as a nice little kickstand to watch videos on. The Z Ultra supports landscape throughout so using the phone should be easy.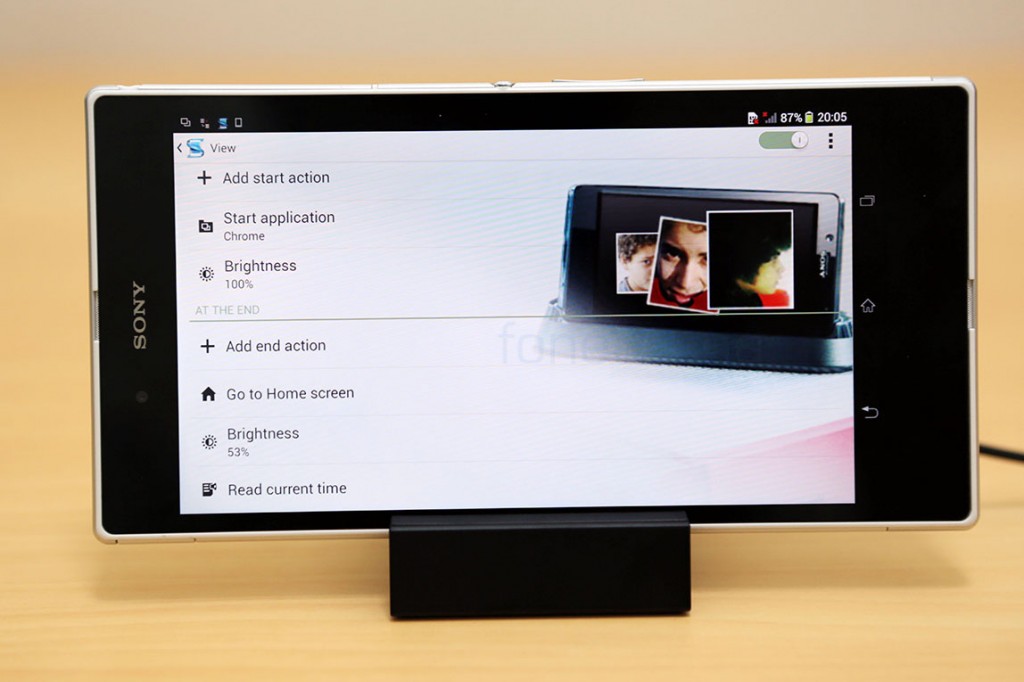 But Sony has made it even smarter with the accessory's own app called the "View". Benefited by the custom pin, the Xperia Z Ultra can detect whenever the dock is plugged in or not. The software allows you to set rules for either of these actions and they will be performed in order. This is neat automation for frequent users of the dock, for example you can always set the brightness to high and launch a screensaver clock app when you dock the phone in, or may be open YouTube with brightness set to medium for watching videos in the dark. It can do whatever you tell it to, and this is a nice little add on for an otherwise uni-functional dock.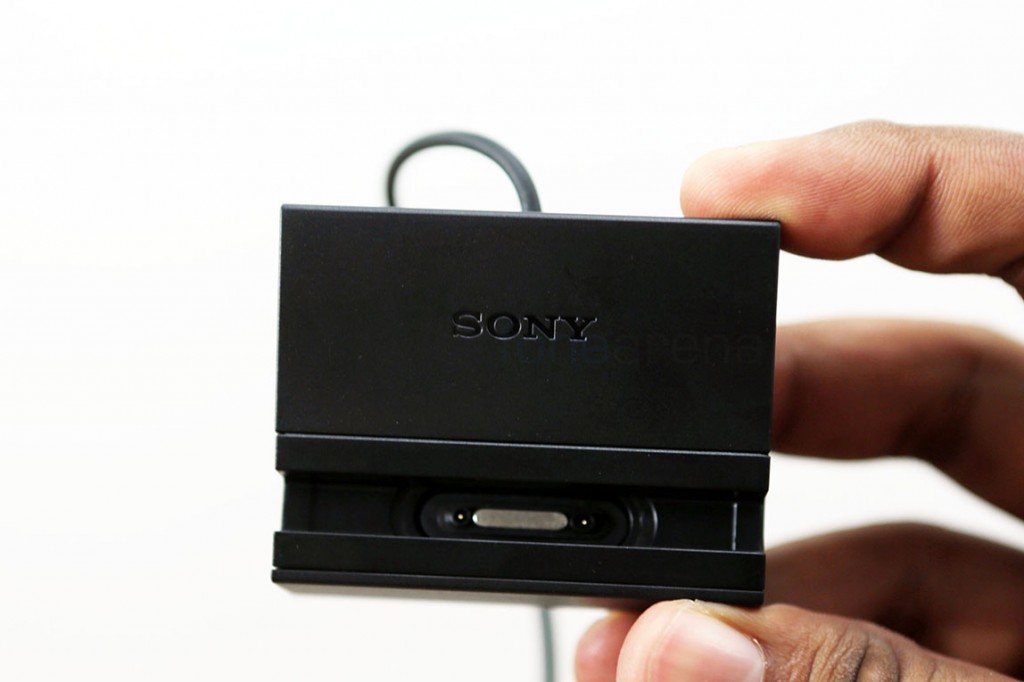 The Xperia Z Ultra Magnetic Charging dock costs around Rs. 2,000 INR and we think, this makes a really good kickstand that can charge your phone. Automation is a big USP in terms of software and we appreciate Sony for making that effort. Let us know if you have any questions in the comments section below.