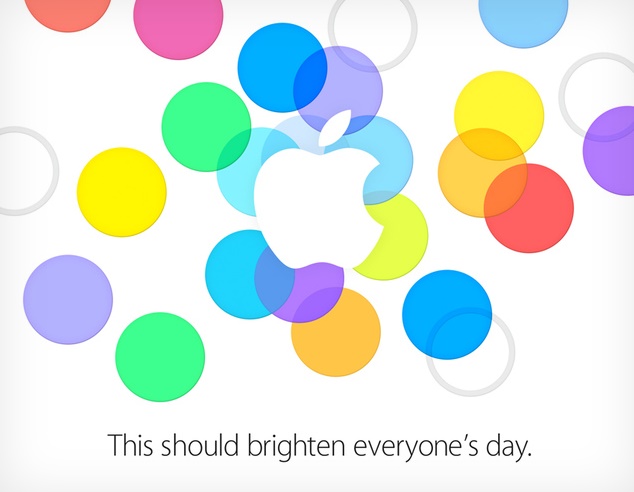 Apple has finally decided to make the yearly "new iPhone" day official. September 10th is the date, so mark your calendars if you haven't already, because it's been a while since Apple reporters predicted the exact launch date of the new Apple iPhone(s). With coloured flat bubbles dominating the invite, it's quite easy to understand that the iPhone 5C might be what Apple is indicating here.
The event is slated to start at 10 AM PT in San Francisco on the 10th of September where Apple is expected to send out final builds of iOS 7 while simultaneously announce new hardware running of the newly refreshed OS. The new hardware rumours are currently dominated by the iPhone 5C and the iPhone 5S, both of which have happily leaked out in full glory. We have seen various leaks of how the cheaper iPhone is going to look like, let alone the Champagne gold iPhone 5S, but it always still isn't true until Apple says it.
The iPhone 5C will be the cheaper iPhone that will help regain lost mindshare in the developing markets and other markets where Apple has ceded marketshare to cheap Android devices, like China. It will be available in multiple colours and a plastic build to facilitate the lower cost.
The iPhone 5S on the other hand is expected to be a mild upgrade over the iPhone 5 with a similar design, but with different colours and hopefully new hardware internals. The new Apple chipset is said to run inside the 5S, with a revamped camera sensor of 13 megapixels in size and a finger print sensor on the home button for higher security.
via The Verge