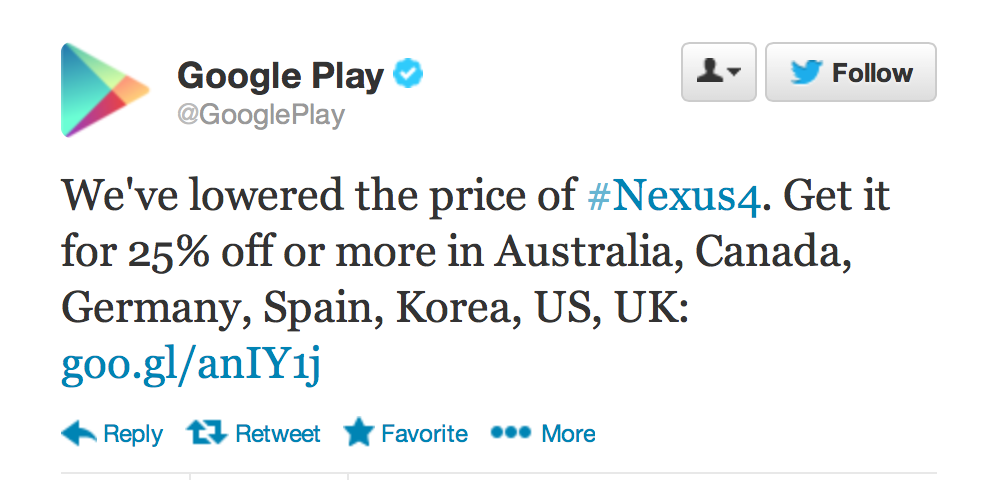 Google has just announced that it has dropped the price of the Nexus 4 by 25%. The 8GB version is now available at a price of 199 US$ while the 16GB will cost you 249 US$.
The price for the 8GB and 16GB were 299 US$ and 349 US$ respectively before the price drop. This price drop could be Google trying to maximise sales before the arrival of the Nexus 5 which is supposed to be announced soon.
The price drop has only been applied to the play stores in Germany, USA, UK, Australia, Spain, Korea and Canada. But we guess that other markets will receive similar price cuts soon enough.