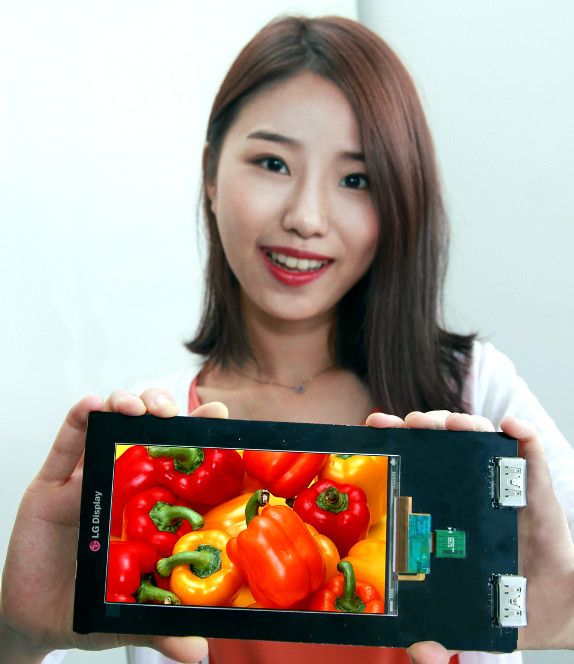 LG Display, the display arm of LG Electronics has announced the world's first Quad HD AH-IPS LCD panel for smartphones. The LCD panel is of size 5.5-inches diagonally with a resolution of 2560 by 1440 pixels at a pixel density of 538ppi. It has the highest resolution and ppi (pixel per inch) mobile panel to date. Last month LG Display introduced the world's slimmest 5.2-inch Full HD LCD panel for smartphones which is used in the LG G2. LG introduced the world's first Full HD smartphone panel in 2012
This display has 4 times more pixels than 1,280x 720 720p HD display that offers more delicate colors, better contrast and vividness compared to current mobile displays. This would result in life-like and crisp images, and even Blu-ray equivalent video, on their smartphones, says LG.  It would also let users enjoy undistorted and sharper text.
The 5.2-inch display in the LG G2  was 2.2mm thin with a 2.3mm bezel. Now the new 5.5-inch Quad HD display is just 1.21mm thin with a 1.2mm bezel. So this becomes the world's slimmest and narrowest panel, with 12% reduced thickness compared to LG's 5.2-inch Full HD panel released last month. It offers superior brightness of 430 nits and consumes less power at the same time.
LG Display did not reveal when we can see this display on smartphones. Hope we can see this on smartphones in 2014.