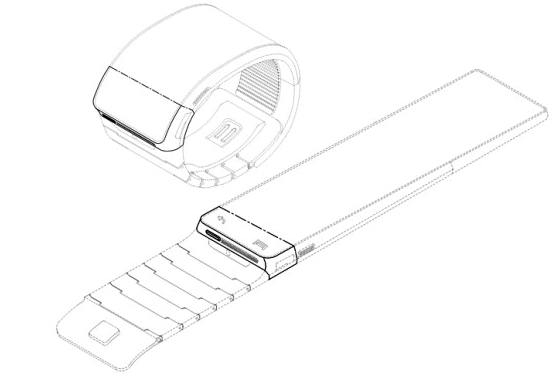 The days of wearable tech devices are not far ahead. There are lots of rumors floating around that various companies are creating their own version of smart watches.  Last month Apple filed the iWatch trademark in Japan, Russia & Mexico. The current leader of the smartphone market, Samsung, is also expected to make its smart watch available very soon.
Samsung is rumored to unveil its first smart watch within a month and now, we have information that Samsung has filed trademark for its Smartwatch as "Gear". The submitted documents for the "Gear" equipments hints that the "Samsung Gear" could be a
Wearable digital electronic devices in the form of a wristwatch, wrist band or bangle capable of providing access to the Internet and for sending and receiving phone calls, electronic mails and messages; wearable electronic handheld devices in the form of a wristwatch, wrist band or bangle for the wireless receipt, storage and/or transmission of data and messages and for keeping track of or managing personal information; smart phones; tablet computers; portable computers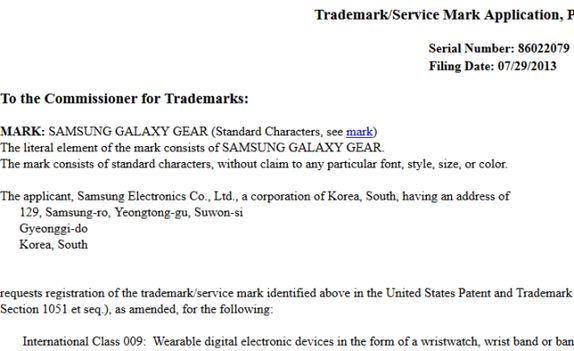 Yesterday, Samsung sent out invites for its Unpacked event on September at Berlin and we are expecting to see both the Galaxy Note 3 and the Gear in that event.
Source: USPTO | Via: GalaxyClub
 Report contributed by Monish.