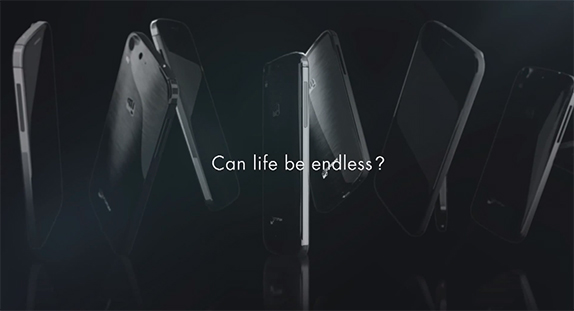 It was only yesterday when Micromax had started the teaser campaign in Facebook for its upcoming flagship device, the Micromax Canvas 4, and as a follow up, they have released two teaser videos in their YouTube channel showing off the device in (almost) full glory. The design revealed, bears a close resemblance to some other phones we have seen, but it does seems to have an aluminium frame and the 13 Megapixel camera unit was proudly boasted in the first teaser video. Lets take a look at the teaser videos then –
httpv://www.youtube.com/watch?v=GGGpGoH-5bE
httpv://www.youtube.com/watch?v=7yvF2FioFps
As you can see above, the nicely designed aluminium frame and its black band stand out for being similar to the iPhone 4 while the other parts are reminiscent of the usual formulaic design that most Android manufacturers pursue.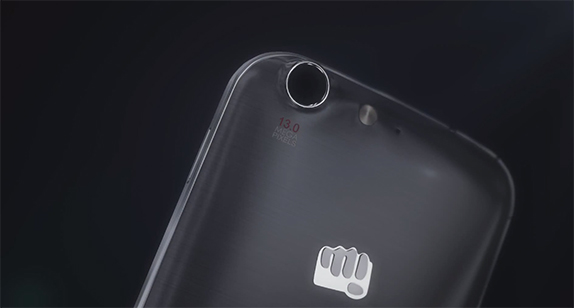 The 13 megapixel camera seems to be housed off center and sits on a slightly raised hump, right besides the LED flash and the microphone. The Micromax logo is visible below. The plastic on the back seems to be molded with ergonomics in mind, with a curvy finish to the sides. Considering stark similarities in design with a certain other device, we think the specifications are going to be –
5 inch 720p LCD screen
13 megapixel rear camera with 1080p video and 5 MP front camera
MediaTek MT6589 quad core 1.2 GHz processor
2000 mAH battery
16 GB ROM and 1 GB RAM
We are just speculating, and if the specifications eventually match up to the Canvas 4, it will make the device a bit pricier than, say, the Canvas HD. But we never know, this is is Micromax we are talking about, so anything might change before the prebooking date of June 28th, which is just a week and a few days away. So, what do you think? Is the Canvas 4 the device you are waiting for? Let us know what you feel, in the comments section below.
Source MicromaxTube