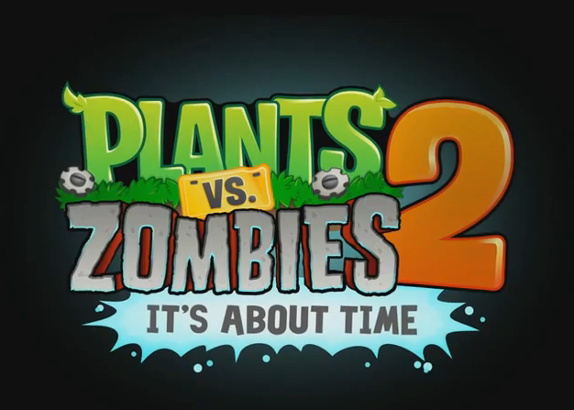 PopCap games announced back in August 2012 that a Plants vs. Zombies sequel would be released in Spring 2013. The company teased the game last month calling it Plants vs. Zombies 2: It's About Time and saying that the game would be available in July 2013. Now the game trailer is finally here. The game would have new worlds with new levels, plants, zombies and new ways to play added gradually.  Check out the official game trailer below.
httpv://www.youtube.com/watch?v=gbcBYs0ljI0
The company has also announced that the game would be exclusively available to iPhone, iPad and iPod touch first in July 2013. They added that the game game would be available to other devices eventually. Looks like they are following the same suit like the first game which launched for iOS devices after PCs. It was launched for Android after a year in 2011. It was eventually released for almost all the mobile platforms. The game launched for BlackBerry 10 earlier this year.
The game would be released for iOS devices on July 18th for free. We will let you know once it hits the Apple iTunes Store.
Via: Plants Versus Zombies (FB)