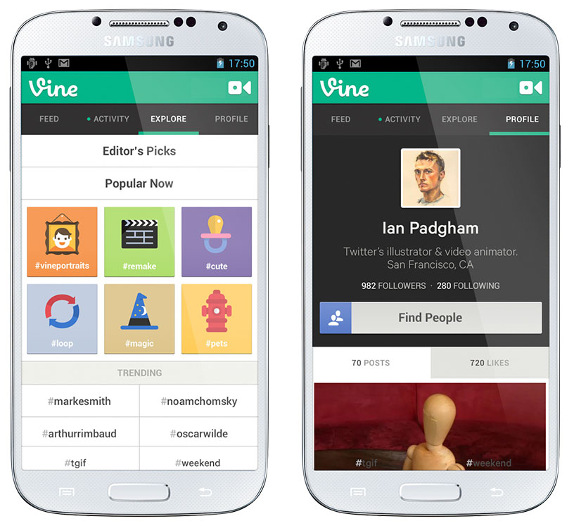 Twitter has finally launched the Vine Video sharing app for Android. The app was first launched for iPhone earlier this year. Vine let users upload a video clip up to 6 seconds directly from their mobile phone that loops automatically.It even got an update last month that brought option to use the front-facing camera to record videos and tagging function. The videos can also be viewed on the web apart from these apps.
In addition to video uploads, finding people and explore features the Android app also supports zoom in supported devices and offline browsing. But some features are such as option to use the front-facing camera, search, mentions and hashtags, and the ability to share to Facebook are not available for Android yet. Twitter says both the apps would be in sync with all the features in coming weeks.
Features of Vine for Android
Unlimited free video uploads
Hold on the screen to record a video, release to stop recording
Instantly post videos on Vine, then share to Twitter
Find, follow, and interact with people close to you
Explore trending posts, featured hashtags and editor's picks
Zoom (on devices that support it)
Improved offline browsing
Download Vine for Android (4.0 or later) from the Google Play for free.