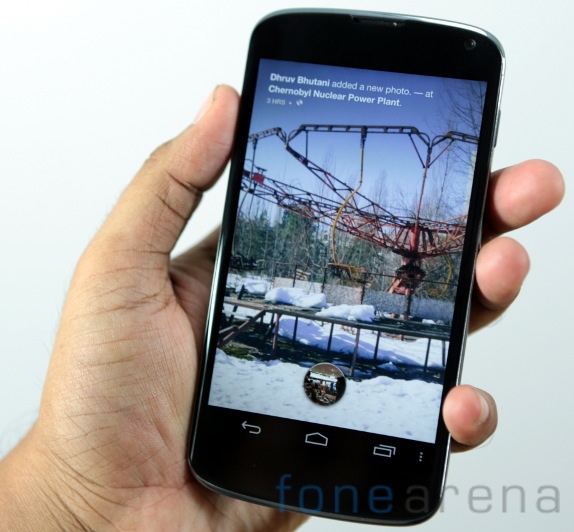 Facebook announced the Facebook Home last week that comes pre-installed with the HTC First. It is expected to launch on Google Play for select Android devices on April 12th, but the pre-release version has been leaked ahead online. The Facebook Home is an Android Launcher with Cover feed that offers photos and updates from your newsfeed, Notifications, Chat Heads, App Launcher to launch Facebook apps and more.
Since the apk is from the pre-release HTC First ROM, Chat Heads feature is not working at the moment, and it only supports devices with a maximum resolution of 1280 x 768 pixels. It is not necessary to root your device to install this app. You can get the APKs and installation instructions from the source link below.
Facebook Home will be initially available for the HTC One X, One X+, One and also on the Samsung Galaxy S3, S4, Note II. It would hit Google Play on April 12th.
We have installed the app on the Google Nexus 4, and will bring you the complete hands-on video and screenshots of the app soon.
Source: Modaco | Via: The Verge
[Update: We have the hands-on impression of the Facebook Home. It looks like Facebook has killed the leak remotely that prevents the app from accessing Facebook servers. We have to wait for the official release later this week.]