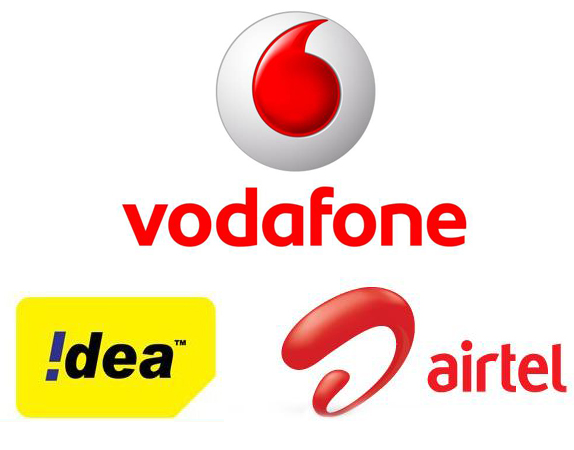 The Department of Telecom (DoT) have asked Vodafone India and Idea Cellular to stop 3G services outside their licensed zones in 3 days, according to a recent report by Economic Times. DoT has also asked these companies to pay Rs. 550 and Rs. 300 crore, respectively for violating licence norms. DoT had asked Bharti Airtel to stop 3G services in 7 circles last month and asked them to pay Rs. 350 crore (Rs. 50 crore per circle) for illegal roaming pact. Later Delhi High Court temporarily stalled the execution of DoT's order until the final hearing, after Airtel appealed against it.
On Friday, Supreme Court rejected a plea by Bharti to immediately hear its appeal against the Delhi High Court order on Thursday. A Supreme Court bench will hear Airtel's plea against the High Court decision on Monday. If it fails to offer relief, DoT has ordered Airtel to shut down 3G services within 24 hours in these 7 circles that include, Haryana, Maharashtra, Uttar Pradesh (East), Kolkata, Gujarat, Kerala and Madhya Pradesh.
Bharti Airtel acquired license in 13 circles, Idea in 11 circles and Vodafone in 9 circles in the 3G auctions back in May 2010. In 2011 Vodafone, Bharti Airtel and Idea Cellular partnered to offer pan-India 3G services by sharing airwaves. It is not sure whether Vodafone and Idea would challenge the DoT's order in the Supreme Court.
Source: ET