A week ago I have received a package with something very cool inside. In the package I have a found a custom-built Nokia Lumia 920 case, made of Plexiglass, built on a GoPro chest harness. It's probably no secret that I'm the unsportiest person in Austria, so I've contacted my friend Gernot Lambeck, a huge downhill biking fan. He agreed to give this a try, and so we met last weekend for some action in a nearby forest. With the OIS (Optical Image Stabiliser) built inside the Lumia 920, Nokia promises a great video experience even in difficult situations. Blasting through a forest on a bike would probably be "difficult", and I was looking forward to see how the 920 handled the abuse.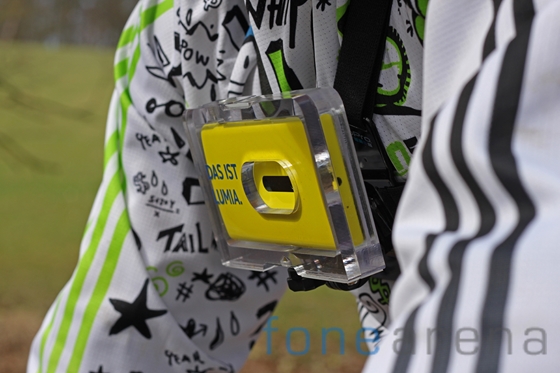 The 920 fits like a glove, the display is protected by a thin layer of Plexiglass, but with the sensitive touchscreen, the phone can be fully operated through the case! There's even a button fitted into the case to make sure the camera button can be triggered! For better recording results, the front of the case remains open, so going for a swim with the 920 is not recommended.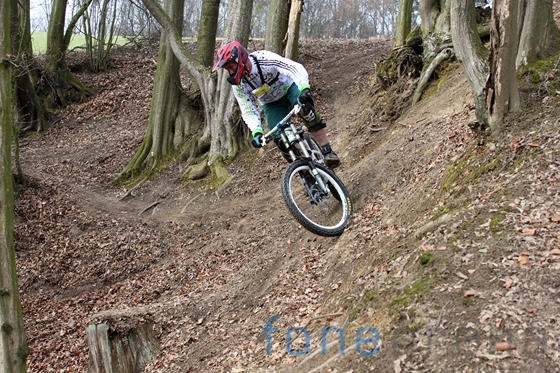 The stuff my friend did was simply unreal. He raced down hills where I couldn't even stand properly. His shins and hands has shown that he has paid quite a price already, but he said he loves this sport and takes it all with a smile.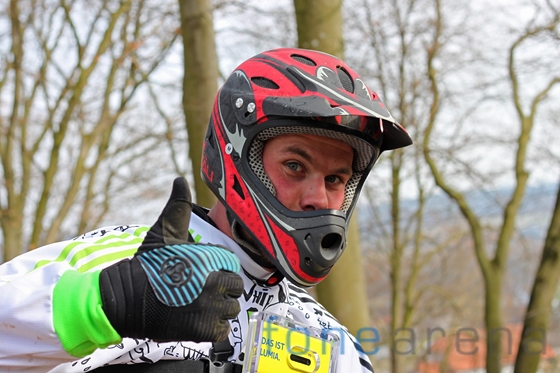 After some preparations I've strapped the Lumia 920 onto Gernot for some runs. We've adjusted the harness a couple of times while he was catching his breath again, but the last run you see in the video was pretty perfect. No, the Nokia Lumia 920 does not feature the extreme wide angle video like a GoPro camera, but for some fun filming outdoors, it handled the job pretty awesome! Oh and just in case you're searching already: You cannot buy this case currently, it was custom-built from some guys at Nokia Germany! A HUGE Thank You goes out to Ben Lampe for this!