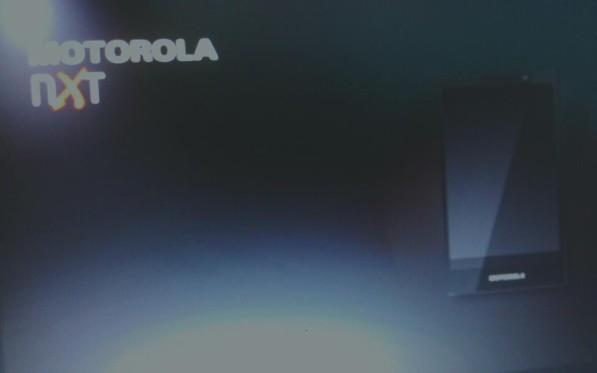 The Motorola X Phone is one of the most awaited phones of 2013. It will be the first major phone that Motorola releases after being taken over by Google.
The phone in the picture, described as the Motorola nXt could very well be the X Phone that is in the works. The photo appears to be a presentation slide of some sort. The device is said to be one of the most powerful smartphones of the year and will pack next generation features. From the picture we can see that it doesn't have any hardware keys on the front.
It is expected to be announced alongside the next Nexus device during Google I/O 2013 and is expected to provide a similar pure Android experience. The phone is rumoured to be a competitor to the HTC One and Samsung Galaxy S4 which is set to be announced on March 14th. Google is reportedly scared to see Samsung dominating the Android market so much and this is their way of trying to steal some of the spotlight.