HTC has been teasing its brand new flagship device over the past few weeks and just a few days ahead of MWC, it showed off the HTC One. The latest and greatest by the Taiwanese smartphone manufacturer, it packs in a lot of innovation alongside class leading specs. We were on hand to get a better look at the Android 4.1 running smartphone and here's a short gallery for your perusal.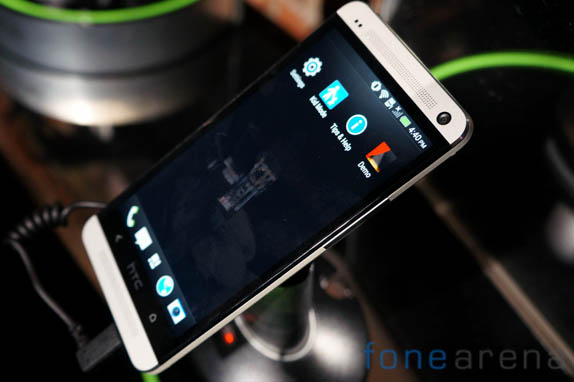 The handset which looks deceptively like a Blackberry Z10, has a large 4.7 inch Full HD (1080p) screen on the front. The screen has a pixel density of 468ppi which means on screen content will look extremely crisp. The phone has dual front speakers with built in amplifiers capable of outputting audio at up to 93 decibels of loudness. At the top you'll spot the 2 megapixel front snapper capable of image stabilization and video recording in full HD.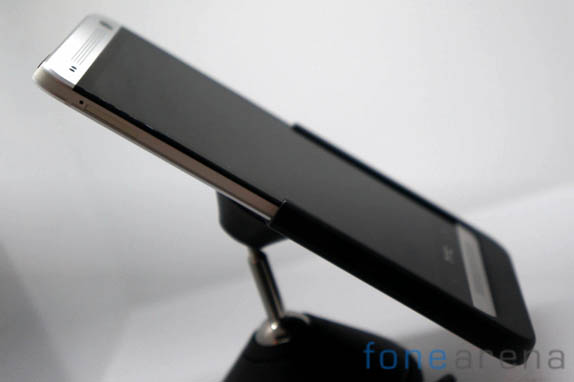 The phone is fairly slim and measures in at just about 9.9mm. Weight too is under control with the handset weighing 148grams. By keeping the screen size the same as previous handsets like the One X, the dimensions remain very pocketable.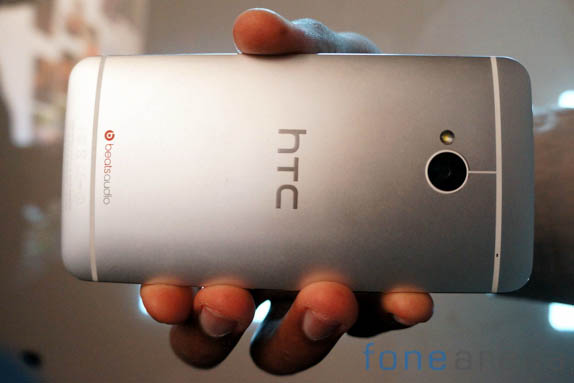 Over at the back we have what is clearly the highlight of the handset. The 4MP f2.0 Ultrapixel camera optimized for low light captures should presumably be one of the best in its category but we'll wait for image samples to surface before making the call. By keeping the sensor pixel density low, they've increased the amount of light that hits the pixels. This aided by the 2 axis optical image stabilization should theoretically result in some great images. We've got a separate write up on the HTC One camera that you can read by clicking through.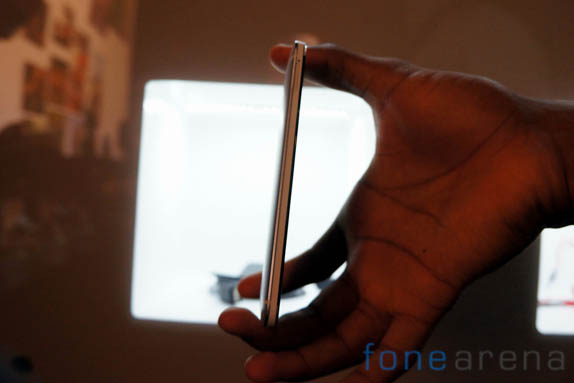 The handset packs in a 2,300 mAh non removable battery which definitely feels low for the category. There's 32GB and 64GB of memory built in depending on the variant but no facility for a memory card slot which is a bummer.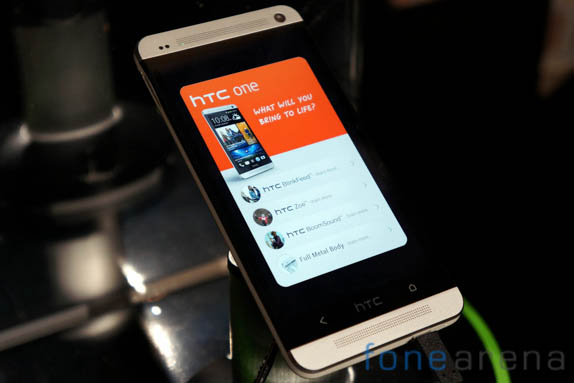 Internally the phone is powered by a 1.7 GHz quad-core Qualcomm Snapdragon 600 processor paired with 2GB RAM for multitasking. The HTC One hits all the points needed to make a compelling flagship device but will it be enough to compete against the might of the upcoming Samsung Galaxy SIV ? The HTC One is scheduled to hit retail on March 15th which is just a day after the rumored Samsung Galaxy SIV launch event.
Andre Forbes contributed to this report