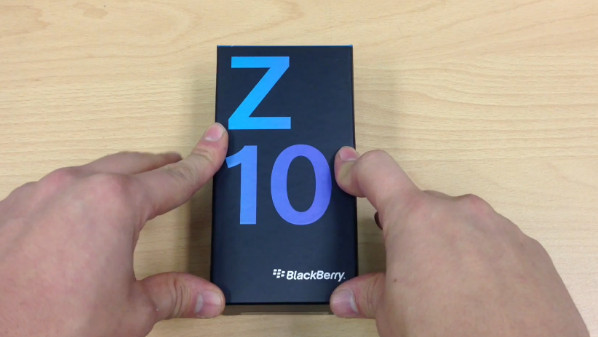 Looks like someone has jumped the gun and uploaded a unboxing video of the BlackBerry Z10 which is going to be announced by RIM as the first BlackBerry 10 device.Check out the video below
httpv://www.youtube.com/watch?v=hY0rbKt4Kb4
Here is the back of the retail box and looks like the handset is going to be powered by a Qualcomm Snapdragon processor.
UPDATE– 09/02/2013 – We have our own unboxing video on our channel now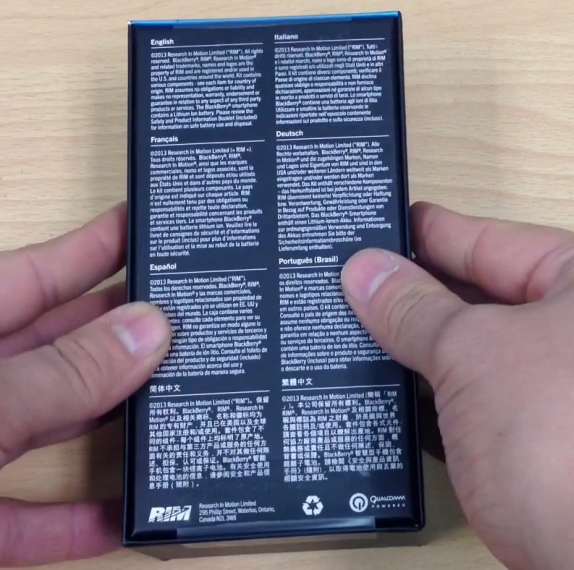 Here is the back of the phone with a reportedly rubbery back and removable back cover which houses the 1800mAh battery , sim card tray and microSD card slot.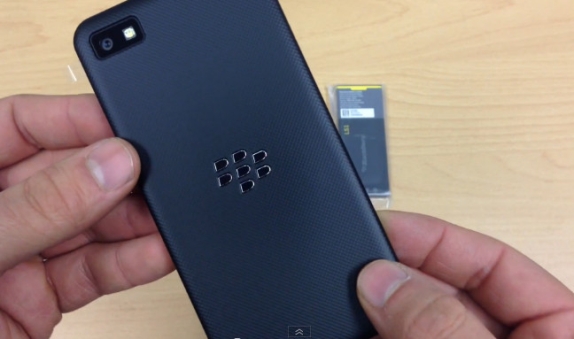 Some nice BlackBerry branding on the back.. And here is a shot of the screen itself.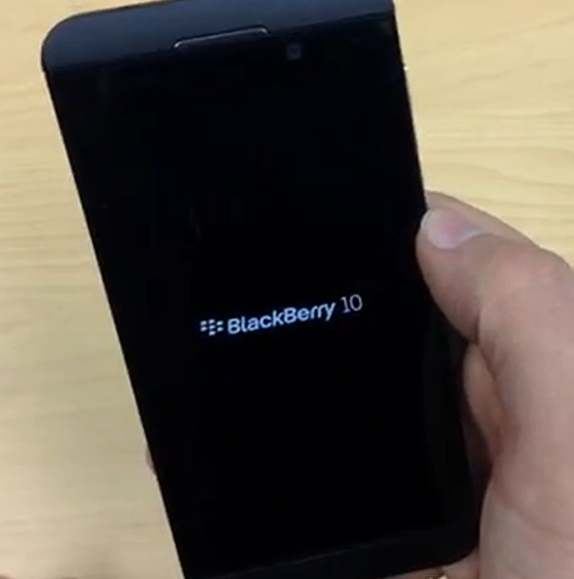 Going by  the AC adapter and the accent , it is not hard to say this is a UK version of the BlackBerry Z10 and rumours point to a release as soon as tomorrow !
via @mrigortv