Samsung announced this CES the Exynos 5 Octa which has 4 ARM Cortex A15 cores and 4 ARM Cortex A7 cores for power management with whats called as Big little configuration. Now Samsung is known to boast their GPUs, but during their Octa announcement, they did not talk about the GPU they were using and Anandtech is now reporting that Samsung is using the PowerVR SGX 544MP3 GPU at 533 MHz.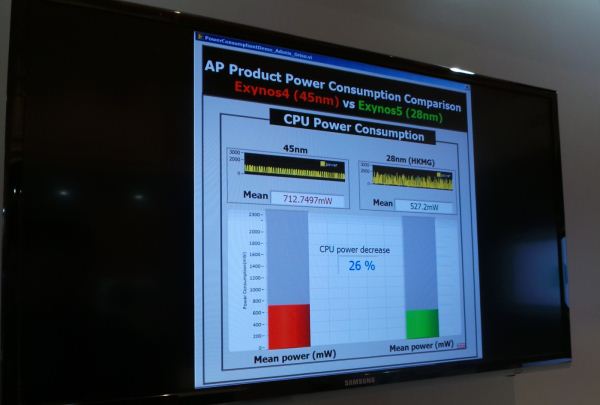 Now we should note that Samsung has not used PowerVR GPUs in their top end SoCs after the first Samsung Galaxy S. All the other top chipsets had ARM's Mali. In fact the dual core version of Exynos 5 also ran on ARM Mali-T604 GPU. AnandTech reports that the graphic performance of the Exynos 5 Octa will be somewhere in between the Apple's A5X and A6X with DirectX like texturing hardware.
This means that the devices which will run on Octa will not have better graphic output than the latest iPad 4. The iPad 4 uses the A6X chipset which has the PowerVR SGX 554MP4 GPU which is better than the PowerVR 544MP3 used in the Exynos 5 Octa. The usage of this GPU tather than the same one used in dual core version beats me, but we will wait for Samsung to confirm and give us more light on the GPU they are using for this chipset.
Source: AnandTech