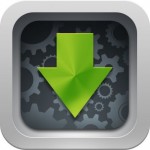 iDownloadBlog notes that the popular iOS pirated app community Hackulous has announced that it is shutting down. Hackulous's most popular apps Installous and AppSync will no be made available.  A statement from Hackulous reads:
We are very sad to announce that Hackulous is shutting down. After many years, our community has become stagnant and our forums are a bit of a ghost town. It has become difficult to keep them online and well-moderated, despite the devotion of our staff. We're incredibly thankful for the support we've had over the years and hope that new, greater communities blossom out of our absence.
Piracy is a major problem for many iOS app developers as there have been many instances of piracy forcing developers to remove their apps from the App Store. Good riddance.