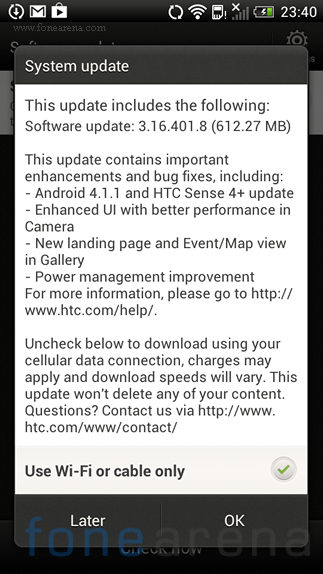 HTC has started the roll out of the Android 4.1 Jelly Bean update in some markets including UK. We had access to a UK unit and a massive 600 MB update showed up via OTA today. The update bears the version number 3.16.401.8 and measures 612.27 MB.We decided to give it a go and it was the much awaited jelly bean update. HTC had promised that it will release Android 4.1 JellyBean for the One S and One X this year and looks like the Taiwanese phone maker is keeping its word !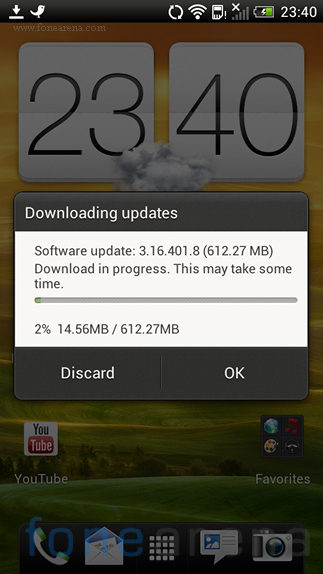 The main highlights of this update are JellyBean goodness and HTC Sense changes. Additionally there is a interesting power management fix for folks complaining about the battery life on their One S. .You can access the power saver from the notification tray.The Camera and Gallery UI has been tweaked.
After the update the HTC One S runs on Android 4.1.1 and HTC Sense version 4+. The software version is 3.16.401.8.Looks like update is for HTC One S phones using the Snapdragon S4 processor and not the S3 processor.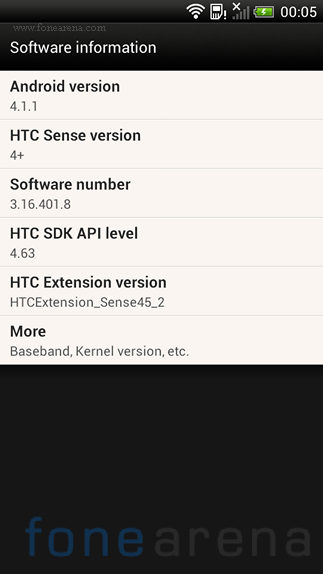 The update is still not live in India and is expect to go live in the next few days.  Looks like a Merry Christmas for HTC One S users !