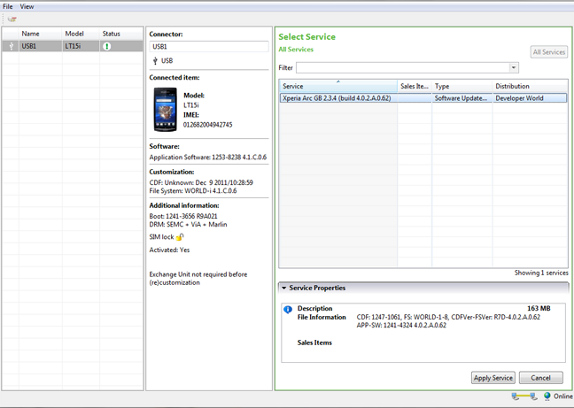 Sony Mobile has released Flash tool for Xperia Smartphones. This would let you flash a standard Sony software on your Xperia smartphone with an unlocked boot loader. This software is available for Windows and automatically identifies the phone model and displays the available software to be flashed.
This would be a great advantage for developers who needs to go back to Sony software from a custom ROM. Sony already has a separate page to unlock the boot loader. Since the device would remain unlocked even after flashing, Sony warns that this would still make the warranty void.
The Flash tool is currently in beta and works with Xperia S, Xperia arc and Xperia arc S currently. Sony plans to add support for more phones and option to select the firmware version manually in the future. The is supported in most of the countries globally.
You can download the Sony Flash tool for Windows from Sony developer page that also offers detailed instructions about installation procedure.