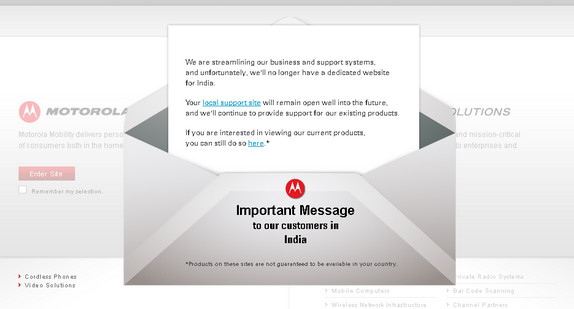 Seems hard to believe but Motorola does not have a dedicated website anymore for India.
Google had acquired Motorola Mobility in a multi-billion dollar deal last year and very recently the company had said that it was indeed shutting down its India operations due to the global restructuring under the new owner . The Motorola India website along with several other country sites have been shutdown and a message pops up when you log on to the site.
The website displays the following message " We are streamlining our business and support systems and unfortunately. we'll no longer have a dedicated website for India" . The support site is still active in case you have deal with repairs and other issues.
And if that is any indicator , the company will not sell mobile phones in this country anymore.If you are diehard Moto fan , make sure to hit a store nearby to grab yourself some souvenir !