We have been hearing about a monstrous phone being developed by Sony, which sometimes pops up by the name of Odin and sometimes the Yuga, this phone is considered to have a 5″ display with 1920 x 1080 pixel resolution (Wow). Well some of the specs of this device has been confirmed by a Nenamark benchmark result, which also confirms the 5″ display with before mentioned resolution. Read on to know more about this device.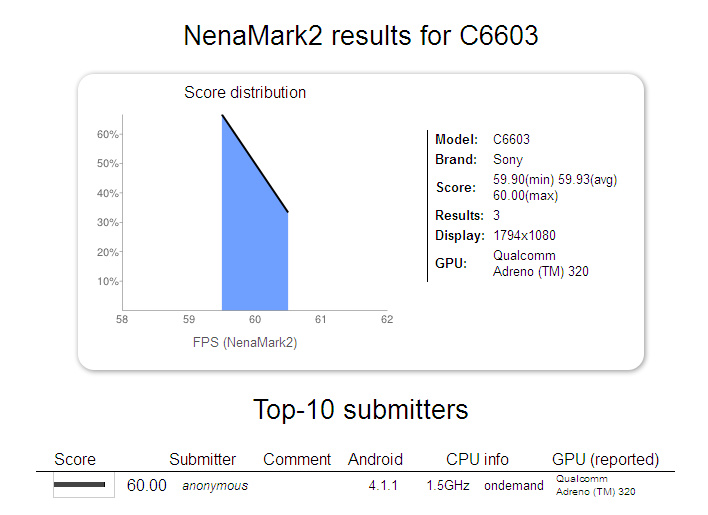 Though the image does not show which SoC it is using, but the Adreno 320 GPU clearly shows that this device is using a Qualcomm powered SoC, and my guess is the quad-core APQ8064 1.5 GHz Snapdragon S4 Pro which is being used in many devices like the Padfone 2, Nexus 4, Optimus G, etc. The image also shows a resolution of 1794 x 1080 pixel but that might be because of the onscreen buttons like on Galaxy nexus and the Nexus 4.
We have also heard about some unconfirmed rumors like it will be having a glass back and a 2400 mAh battery. It is also said that this device is going to be dust and water resistant. By the look of it, this really looks like an amazing device and is expected to be launched early 2013. So, we will be expecting the leaked images of this device in some time.
Source: TechKiddy