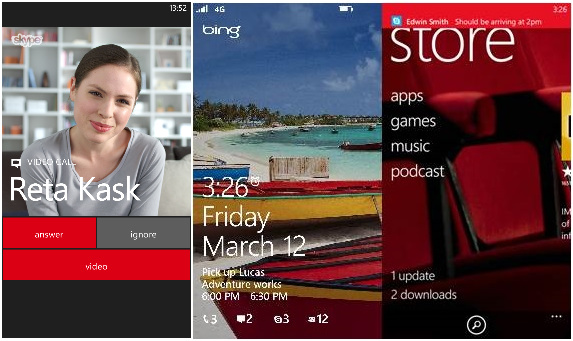 Microsoft has unveiled the new Skype app for Windows Phone 8. The first Skype app for Windows Phone was launched back in February, and the app was launched in Windows Phone Marketplace in April. The new app has been completely built from the ground up for better integration with the Windows Phone 8 and would have a completely new UI.
This app would let you receive chats and notifications for voice and video calls in the background even if you have navigated to another app or have the phone locked. The incoming Skype call screen would look like a normal one and would also have a call waiting feature so that you could switch between the normal and Skype calls easily.
The Skype for Windows Phone 8 would also include lock screen and live tile notifications for messages and calls. Microsoft is still working to finish the app. Skype for Windows Phone 8 would be available soon from the Windows Phone Marketplace.