Home » apps, Software, Windows
Skype for Windows Phone out of Beta, now available for Download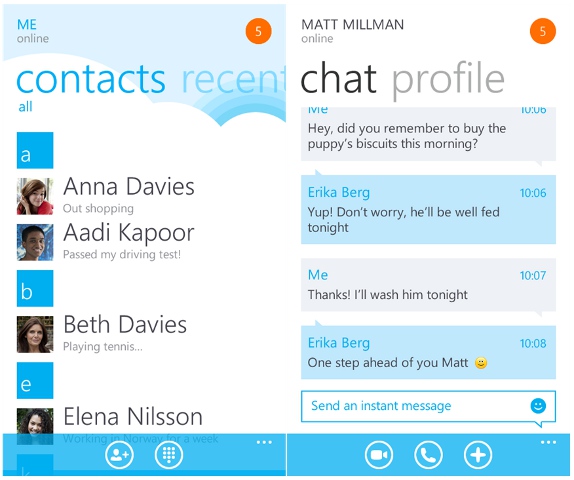 Skype has finally arrived for the Windows Phone devices at the Windows Phone Marketplace. Skype launched the beta version of the app at the Mobile World Congress earlier this February.  The Skype app lets you make free audio and video calls to your Skype contacts over 3G and 4G or Wi-Fi. It also supports group chats, and you can also update your profile and account information.
In addition to the existing features, new features including, video calling in portrait mode and friend management capabilities including invite, accept invitations, block, and unblock contacts are also available in the latest version of the app and it now supports Nokia Lumia 900.
Download Skype for Windows Phone from the Windows Phone Marketplace for free.