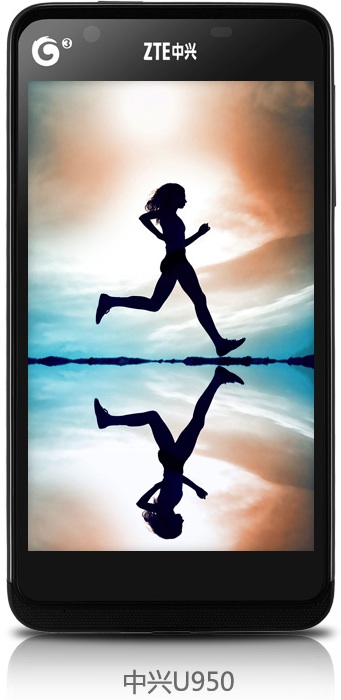 ZTE has just announced an Android 4.0 powered smartphone called the U950. It's got a quad core NVIDIA Tegra 3 processor under the hood, 1 GB of RAM, a 5 megapixel camera, and a 4.3 inch display that pushes 800 x 480 pixels. In other words, it's an above average device. What makes it amazing is the price: $160. That's totally out of this world when you consider that most smartphones in that price range have a single core processor and half the amount of RAM. Will the U950 ever be sold outside of China? That hasn't been confirmed yet. All we know is that it's going on sale in China on November 11th. At first only 100,000 units will be made, which means there's a pretty big chance it's going to sell out.
Speaking about bargin smartphones, yesterday Google announced the LG Nexus 4 for $299. That price tag may be a bit much for some, but look at what you're getting: quad core Qualcomm Snapdragon S4, 2 GB of RAM, 8 megapixel camera, 4.7 inch 1280 x 760 pixel display, and best of all it runs stock Android, so you know you're going to be first in line when it comes to software updates. If you're in the market for a smartphone that will easily last you two years, the Nexus 4 is it.
There are rumors floating around the internets that Google is working on another Nexus phone called the "Nexus 3", which is supposed to be a budget model. We haven't heard anything concrete about that just yet. An image posted to Google+ by a Google employee has "Nexus 3" in the EXIF data, so we know it exists. It's odd it wasn't announced yesterday, so maybe it isn't finished?
Anyway, expect to see more and more low priced smartphones coming out over the next few months as smartphone saturation in the west starts to happen. The new frontier will be the $199 and $150 handset.