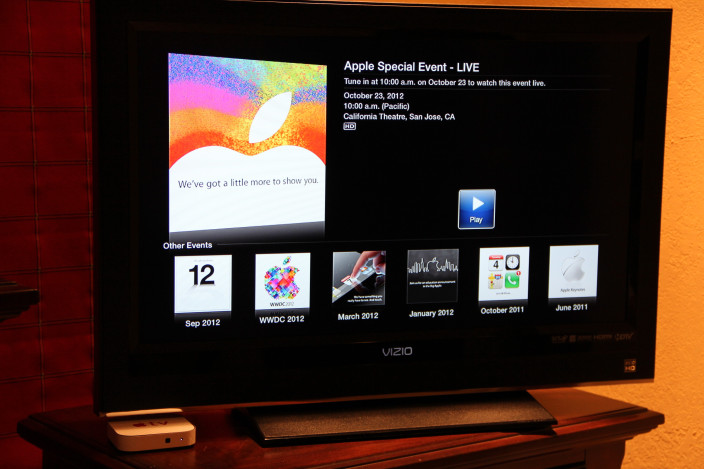 Apple will be holding an event today to launch their upcoming iPad Mini. The event will take place at 10A.M PST (Pacific Standard Time).
Apple will be streaming the event live onto Apple TVs. This was made apparent from a new icon that has popped up on the screens of Apple TV users. The icon launches a player for the event that is scheduled to happen later today.
UPDATE – Apart from Apple TV, the event will also be streamed online through Apple's website. You can watch the event live through Apple's website here. Before this, Apple's 2010 "Back to the Mac" event was the last time Apple streamed an event onto their website.
Please join us in our iPad Mini Meta-Live Blog and Live Chat here.